Is It a Good Idea To Take Kids Primitive Camping?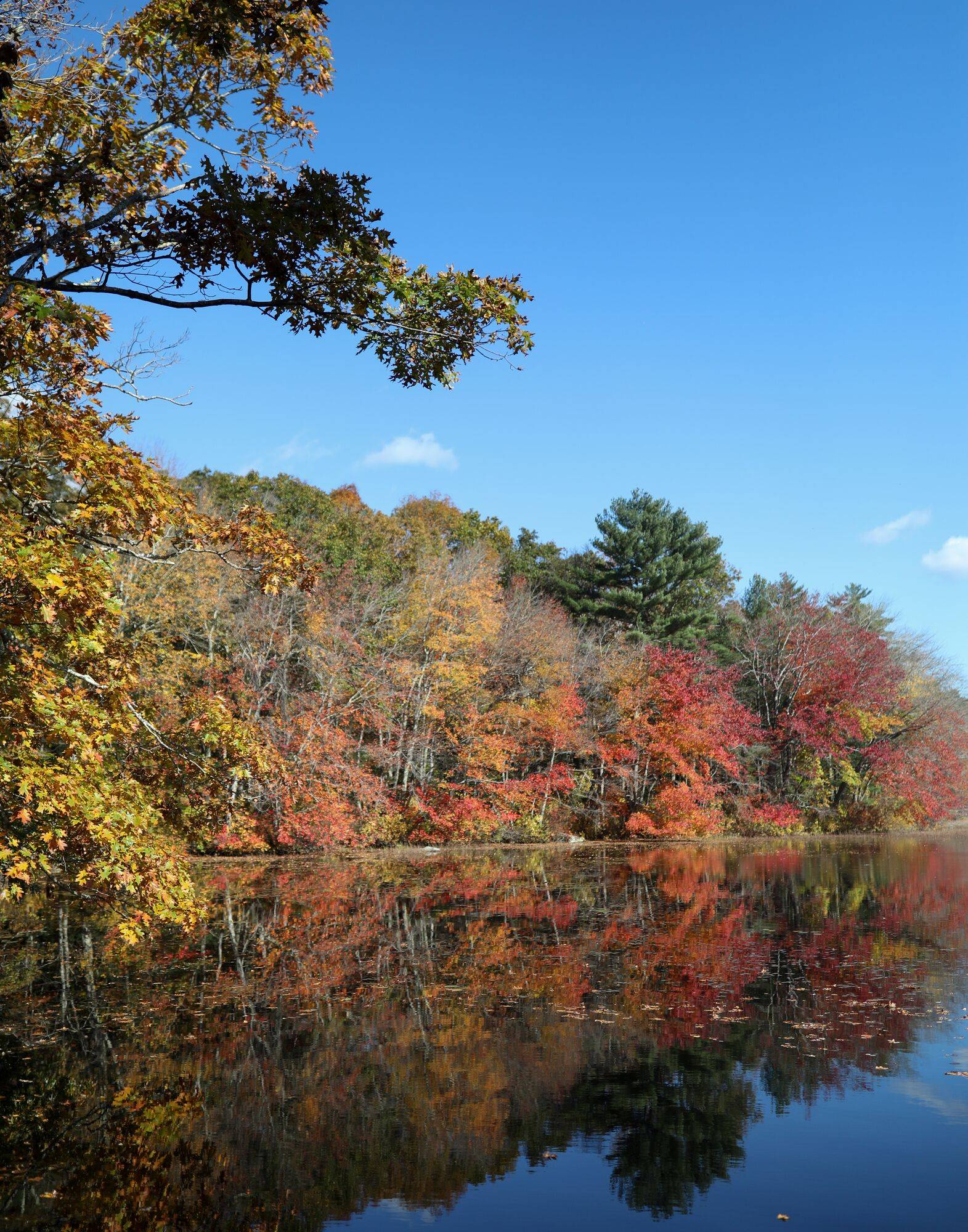 Sometimes known as "backcountry camping," primitive camping means spending the night outdoors in an isolated area. Primitive camping areas contain few amenities and help you better connect with the surrounding nature.
While some areas are designated campgrounds, primitive campers often prefer to pitch a tent in a more rugged environment. Seasoned primitive campers might spend the night in a remote area, where they rely on their surroundings and the few resources they brought along.
Primitive camping differs from other forms of camping in a few ways. Unlike glamping — where campers travel with modern luxuries like generators, full-sized mattresses, and specialized electronics — primitive campers often travel only with the materials they can pack in.
The physical and psychological challenges of primitive camping can discourage some campers from giving it a try. However, younger campers can still take part in primitive camping. In the right setting, it provides an excellent opportunity for personal growth, family togetherness, and healthy outdoor exploration.
---
Benefits of Primitive Camping for Children
Primitive camping can be a rewarding experience for campers of all ages. As long as children are protected during your trip, they can enjoy a number of benefits associated with outdoor living.
During a primitive camping trip, your children might experience one or more of the following benefits:
Authentic creativity — Without any electricity, homework, or other barriers to playtime, children can use their imagination to its fullest extent in the great outdoors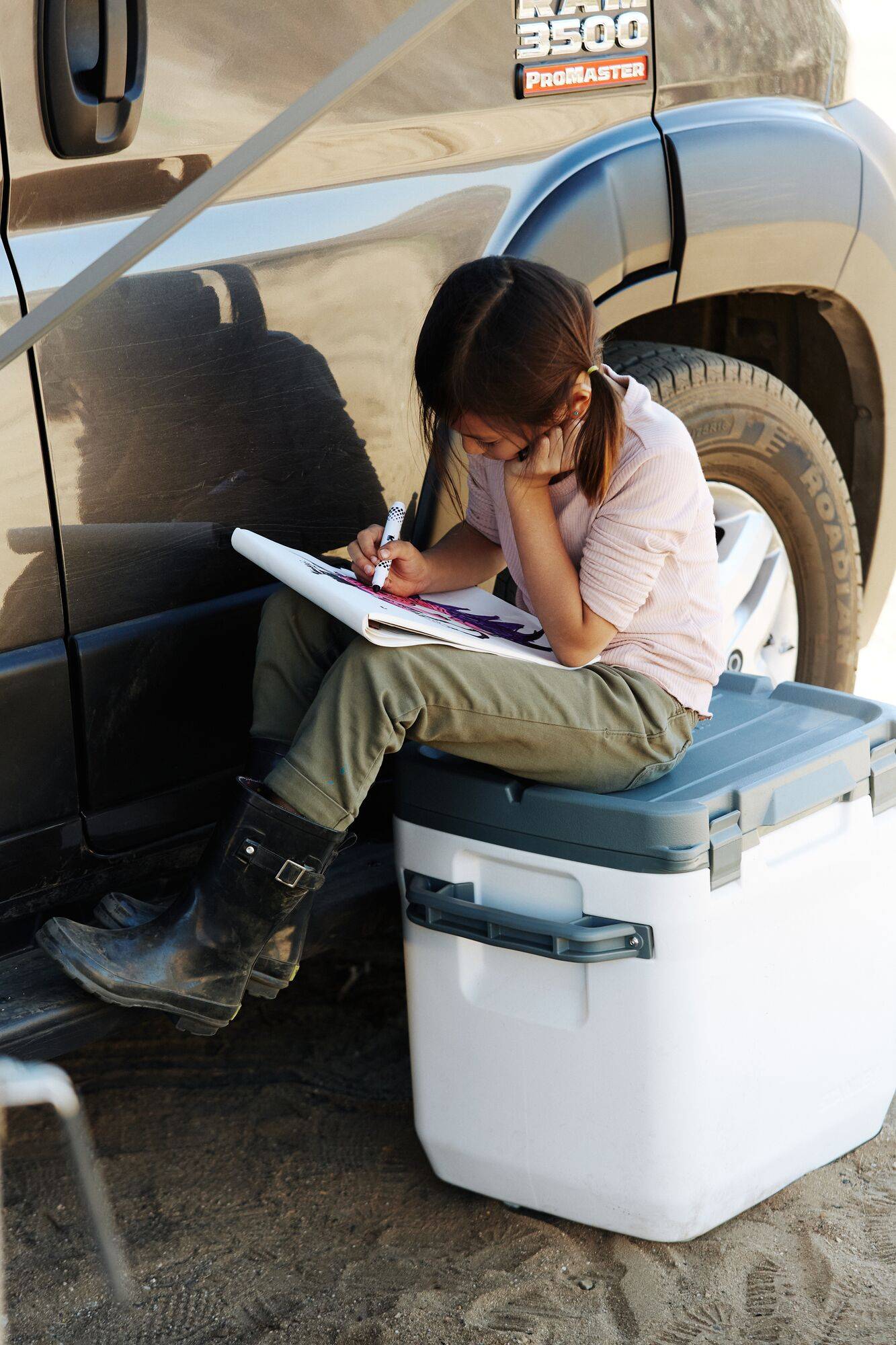 Space to run — Unlike many crowded campsites, primitive camping locations are often more spacious. As a result, your children will have more than enough space to roam.
Wildlife immersion — Between the clean air, wildlife, and the sounds of outdoor living, your children will experience the many benefits of spending time in nature.
Family bonding — Spending time together, particularly in a secluded environment, often brings families closer together as they enjoy a variety of outdoor activities.
Stress relief — Children face many challenges, from peer pressure to steep homework requirements. Even if your primitive camping trip only lasts a few days, that's long enough to disconnect children from everyday stressors.
Healthy recreation — Even if it's just a casual hike, outdoor recreation can help children and adults maximize fitness and improve endurance.
These and other benefits to primitive camping can provide children with a safe, engaging experience away from technology and the home.
Important Skills for Primitive Camping
A few key survival skills can help you and your children make the most of a primitive camping trip. Whether you're starting a campfire or preparing your food, it's important to have basic knowledge of camping before setting out. The following skills can help you and your children thrive during a primitive camping experience:
Implementing basic first aid strategies — CPR, hypothermia treatment, bandaging a wound, and other first-aid strategies can come in handy whenever you're traveling with others.
Selecting a campsite — Prioritize shaded, level areas when selecting a location for your campsite.
Building and maintaining a fire — Use flint, dry wood, friction, or other means to build a fire that keeps campers warm and appropriately cooks food.
Recognizing basic animals and plants — Learn to recognize plant and animal species to avoid while camping.
Pitching a tent — Familiarize yourself with stakes, poles, canvas, and any other components of a well-pitched tent before the camping trip begins.
Using insect repellent — To keep yourself and all other campers safe from insect bites during your primitive camping trip, use generous amounts of insect repellent.
Staying warm while outdoors — Keep clothes insulated and dry for the best chance to stay warm while you're outdoors.
Staying hydrated — Hydration is an absolute must during any primitive camping experience. Carry generous amounts of water with you, and don't forget to fill up your reserves any time you pass a water source.
Don't worry if you don't possess all of the above camping skills. Over time, you'll learn new abilities that further enhance your camping experience.
Preparations for Primitive Camping
It's important to prepare before leaving the home. Take inventory of all supplies you're bringing along, to ensure that each piece of equipment is in working order. You should also familiarize your children with the location where you're camping, as well as any safety precautions in case of an emergency. The below steps can help you fully prepare for your next primitive campaign experience:
Battery check — Replace batteries in any flashlights, headlamps, emergency radios, or necessary electronics powered by electricity.
Pack sleeping gear — Make sure all blankets, sleeping bags, and other sleep accessories are stored securely.
Account for water containers — Pack travel-ready cups and fill insulated vacuum bottles with fresh water before leaving home.
Inform emergency contacts of your plans — Let family members or friends know where you're traveling and how long you'll be gone. Loved ones can inform authorities if you don't return when you should.
Prepare backpack water filter — Handheld water filtration devices provide purification on the go. Clean and test any portable water filters before packing them for your camping trip.
Bring a satellite communication device — Depending on where and when you travel, you might lose contact with local cellular towers. Consider bringing along a satellite phone or other satellite-enabled communication device, in case you need to call for help.
Plan your meals — Plan the meals you and your family will eat, and pack any necessary food items or condiments.
Practice pitching the tent — You might be setting up your tent in the dark, or in an area with limited visibility. Practice pitching your tent before you depart, to make sure you're familiar with each step in the tent setup process.
The number of supplies you bring along will depend on your camping skill level, and the location where you'll be hiking. If you're new to primitive hiking, do whatever you need to to feel safe — even if that means bringing along a few extra pieces of safety equipment.
Tips for the Duration of the Trip

Some primitive camping trips last weeks, while others last only a few days. There are a few things to keep in mind during any primitive camping endeavor, whether you're new to camping or you're a seasoned outdoor veteran.
Here are a few tips to practice for the duration of your trip:
Keep safety a priority — Remember to check the weather, practice basic fire safety, and keep an eye out for threatening wildlife while outdoors.
Unplug — Do yourself a favor and limit your technology usage during your camping experience. Your phone, computer, and email inbox will all be waiting for you when you return to civilization.
Take responsibility for your footprint — Be sure to limit waste and minimize your carbon footprint in any place you stay. To camp sustainably, clean up after yourself and put out any smoldering embers from your campfire before moving on.
Enjoy yourself — Primitive camping is a more intense form of outdoor living, but you're still meant to enjoy yourself during the process.
Pack quality coffee — Coffee can help you start your day on the right foot, and provides much-needed energy before any hike or other form of outdoor recreation. You can also bring your coffee with you on any excursion, as long as you have a durable growler or flask at your disposal.
During any camping experience, it's important that you unplug and enjoy life. However, safety should also remain a top priority. Families with children can stay safe outdoors by sticking together and respecting the surrounding wildlife. No matter your goals for excursion, primitive camping is a great way to grow closer as a family while you fall in love with the great outdoors.
HOW TO PREPARE A "CAMP COOK KIT": MEMORABLE MEALS DURING YOUR OUTDOOR ADVENTURE
ESSENTIAL SAFETY TIPS FOR CAMPING WITH DOGS
PROTECTING NORTH AMERICA'S WILD PLACES. TOGETHER.
---