MEET THE TEAM BEHIND STANLEY'S BIG COMMITMENT
For over a hundred years, Stanley has helped people connect with something bigger, fueling you at the worksite, in the mountains and everywhere in between. With products that are built for life, Stanley set a gold standard in reusability long before it was ever expected of brands.
While we take great pride in enabling more sustainable lifestyles, we also look deeply at our role in creating a more sustainable world.
Recently, Stanley committed to using recycled stainless steel in 50% of our products by 2025. Behind the scenes, a major company-wide effort is underway to make it happen. And we can't help but highlight some of the dedicated team working to bring it all together.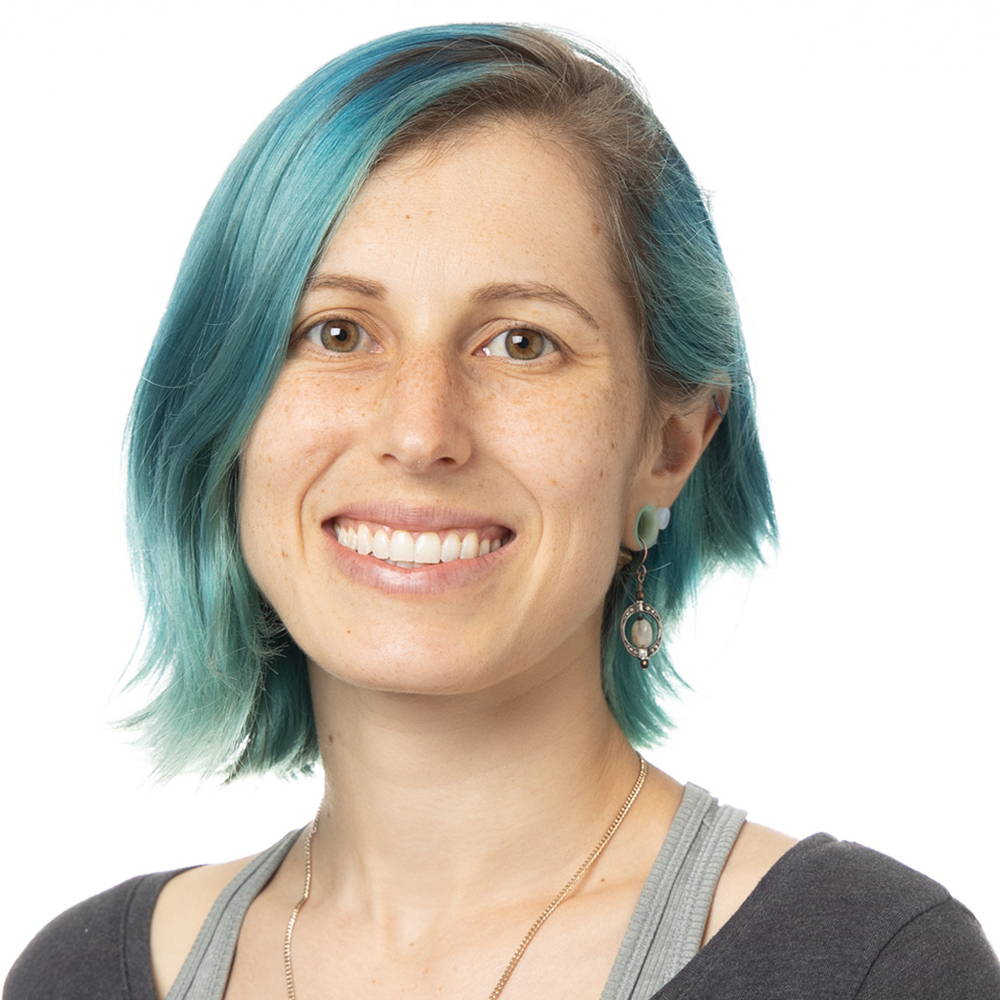 Danya Volkov – Sustainability Manager
As a sustainability manager at PMI Worldwide, it's Danya Volkov's job to help reduce environmental footprint across the company, including Stanley.
"Stanley has already done an amazing job as designers of reusable goods that last a lifetime," she says. "Part of my role is to go another layer deeper, looking at how we actually make those reusable items and what materials go into the process."
Danya and her colleagues have been empowered to analyze the entire product lifecycle so they can find opportunities to really make a difference.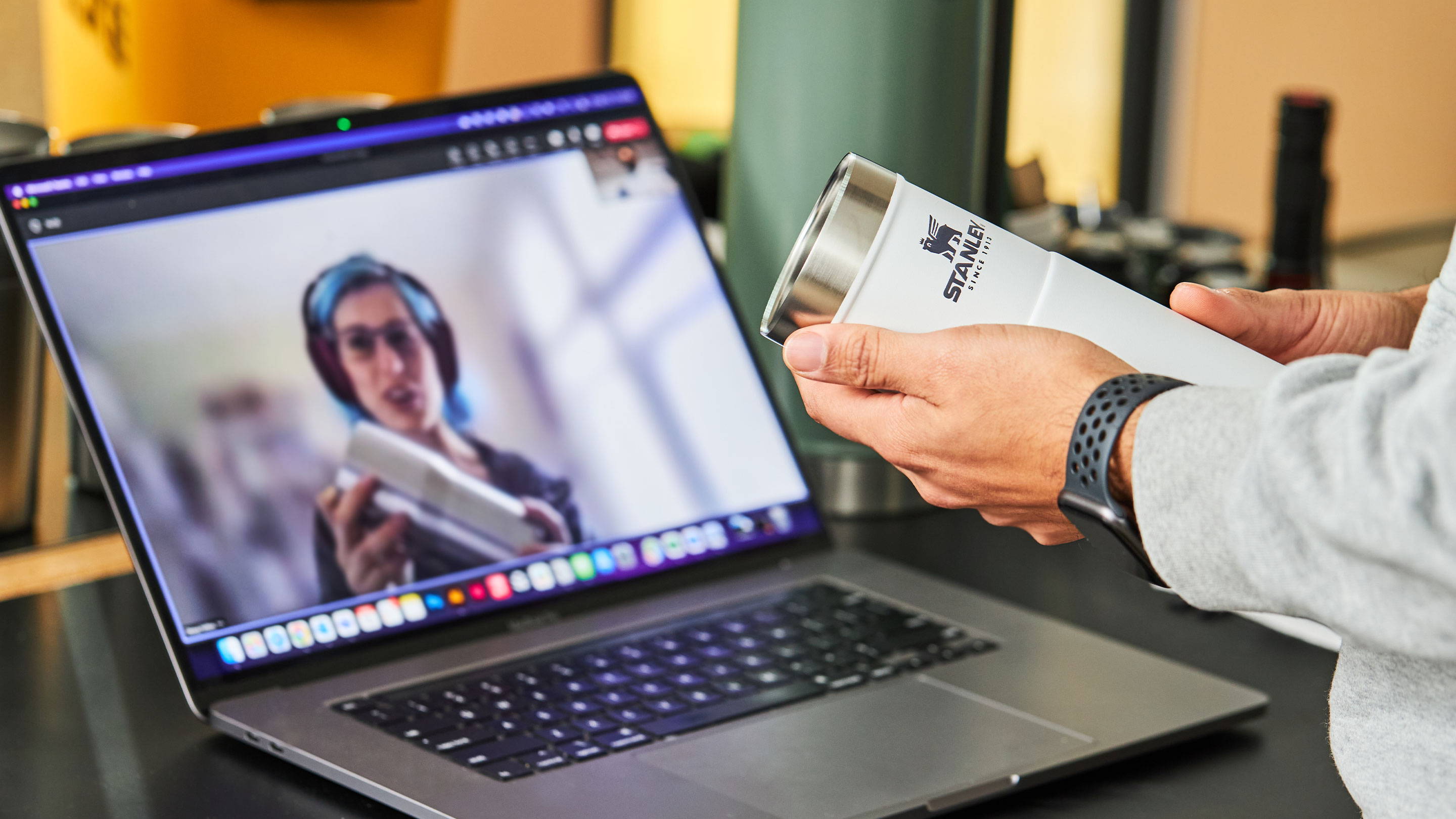 "Steel is the single biggest material that Stanley uses – it's also our single biggest source of emissions," she points out. The production of recycled stainless steel emits fewer greenhouse gases than virgin steel and does not require the extraction of raw materials from the earth. "So once a factory partner found a recycled steel supplier, we wanted to go all in as quickly as we could."
For Danya, it's about so much more than one goal. It's also about fostering a sustainability mindset across the organization, so PMI and Stanley can make greener choices at every decision point.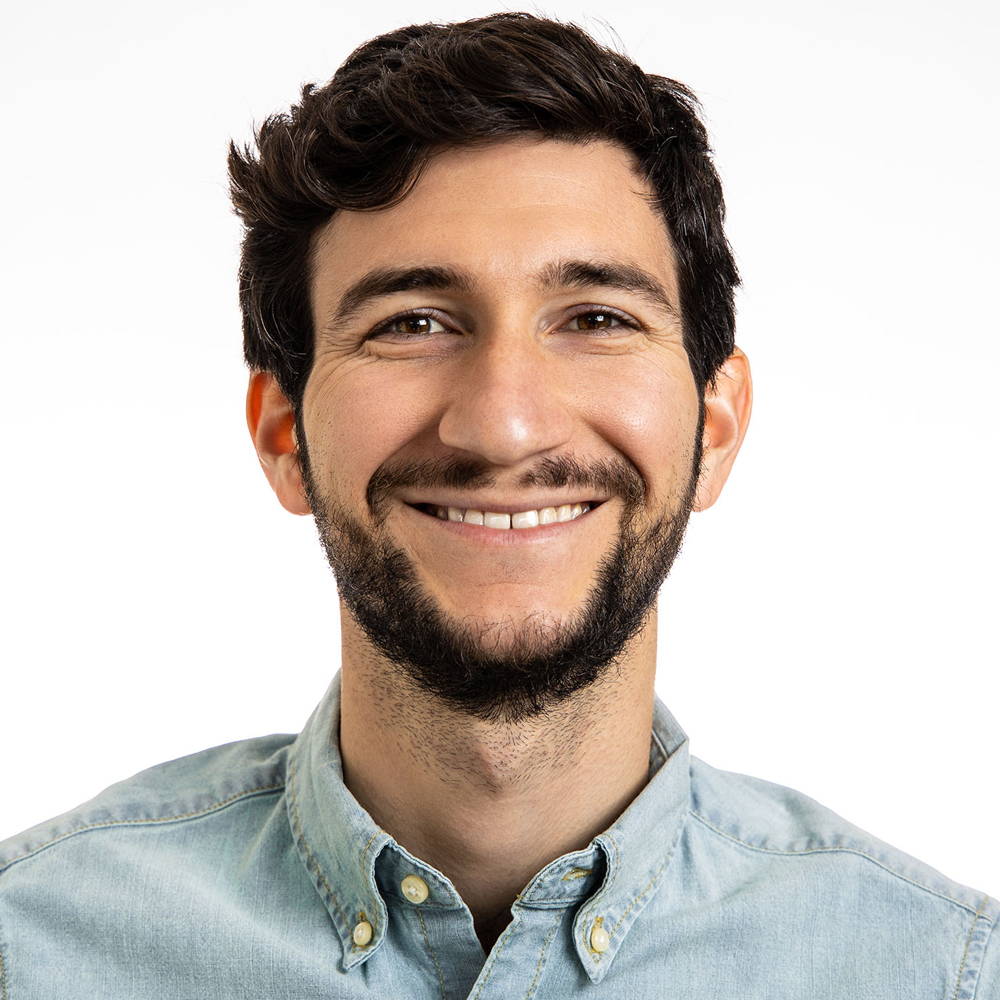 Matt Dolph – Engineering Manager
As engineering manager, Matt Dolph works across teams and factories to take concepts from page to production. When a design comes his way, he's the one looking across the entire chessboard to make sure every piece is in place, from materials sourcing to technical manufacturing requirements to quality control.
"Probably the biggest challenge with recycled materials in a manufacturing setting is making sure that you're truly using recycled content," says Matt.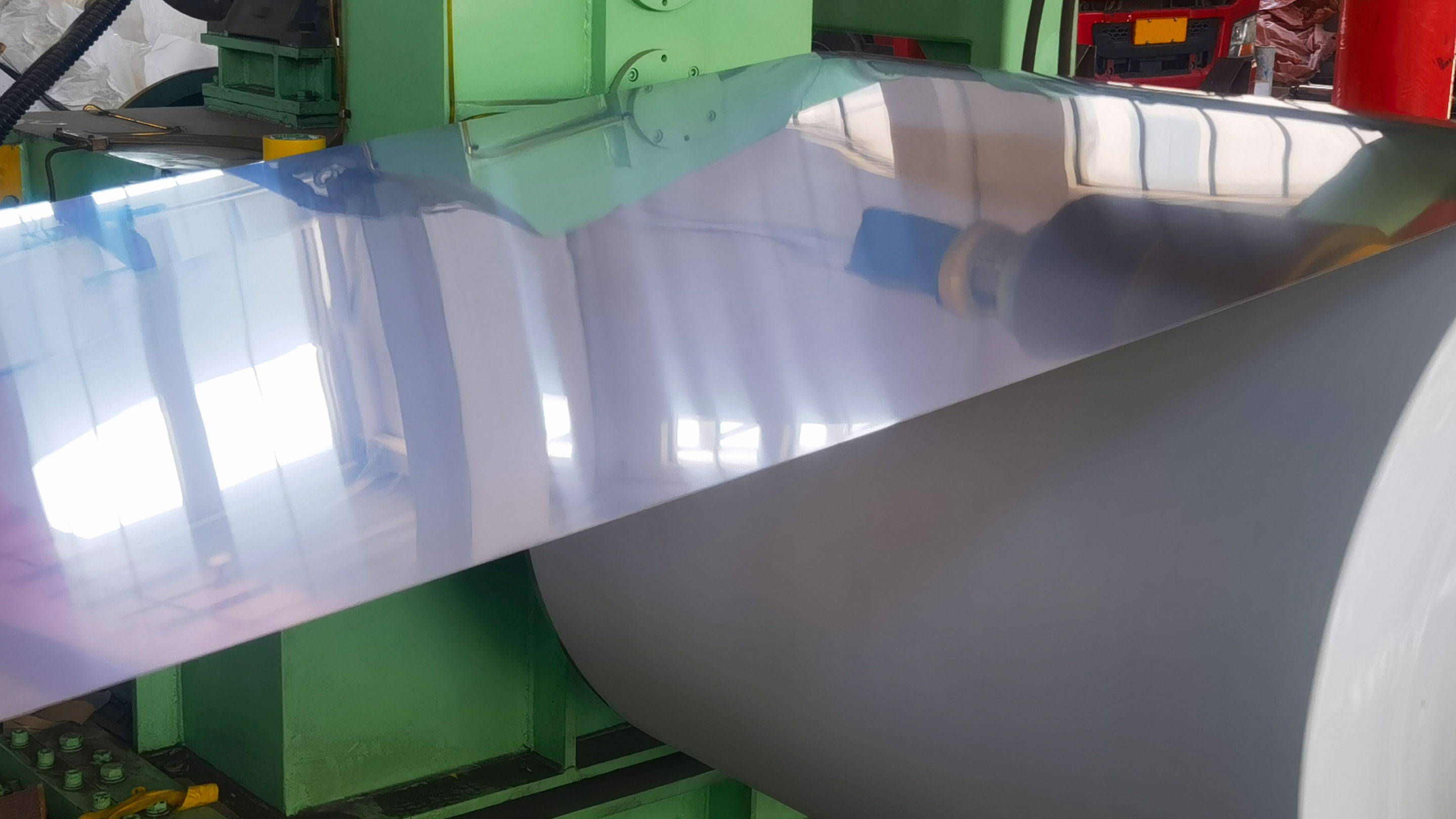 The great news is that recycled stainless steel looks and behaves almost the same as virgin stainless steel, but that also makes it difficult to verify. "Wherever you're getting your material from needs to be highly audited, controlled, and certified to make sure you're getting the real thing." That means tracking recycled materials through the entire chain of custody. With our suppliers, we have worked to achieve Recycled Claim Standard certification on any recycled stainless steel used in Stanley products.
The process isn't easy and it's not without cost, but Matt views it as an investment in the brand and the planet. "What's really important about how Stanley's approaching this is that we're not just trying to make a claim. Real effort has been put into understanding the net emissions, so we know it's truly making a difference."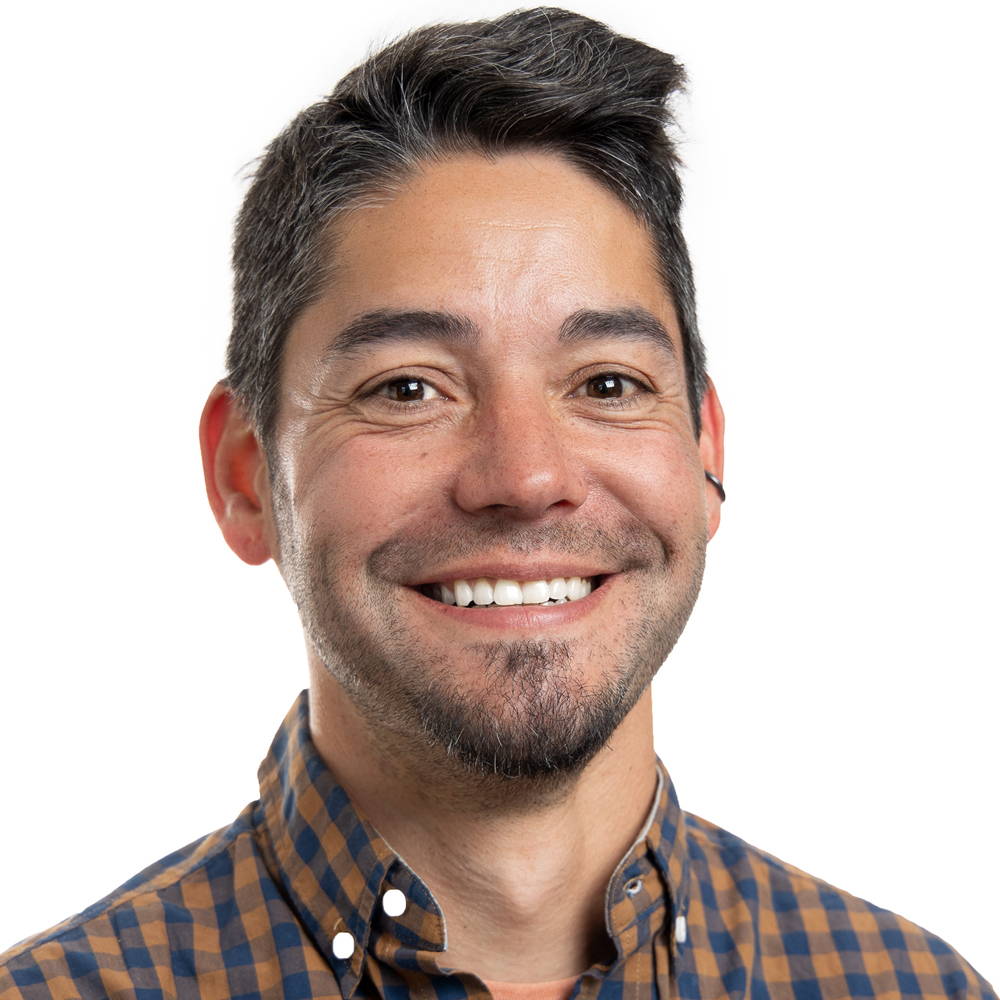 CONNECTING WITH THE CUSTOMER
Ryan Smith – Senior Industrial Designer
Senior industrial designer Ryan Smith has always been a maker. Originally an artist, he felt a calling to design products that bring something better to the world. Now he's doing just that for Stanley.
Using recycled materials excites Ryan that much more about product design. It also challenges him on multiple fronts. "There are lots of considerations," he says. "Color variation, the workability of the new material, updating CAD drawings and artwork. Even creating new stamps to use on the inside of the liners."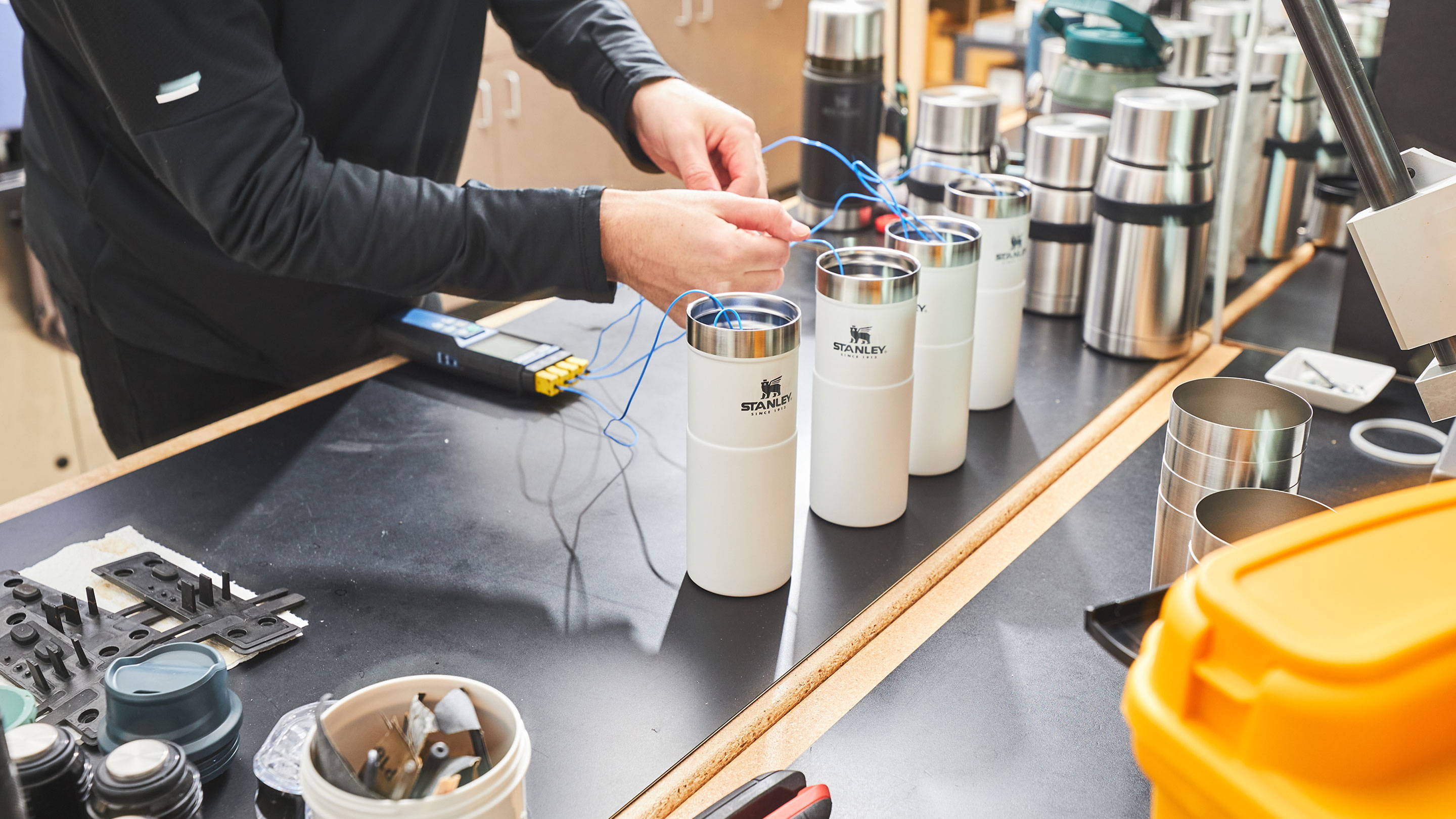 Like any Stanley product, recycled stainless steel items must meet a strict standard of quality and durability. But in order to maximize use after purchase, it comes down to user delight – something Ryan does not take for granted.
"We pay attention to all the details that really help the consumer connect with the product – how it looks, the way it sits in your hand, how it feels as you drink from it – the small design touches that spark emotion." Ryan aims to create products people will love as much in two or 10 or 20 years as the day they bought it.
When you drink from a Stanley recycled stainless steel bottle in the future, look for the small icon at the bottom of your vessel. It's there because Ryan designed it that way. To catch your eye. To inspire a feeling. And most importantly, to stir pride in the sustainable choices you make in all ways, big and small.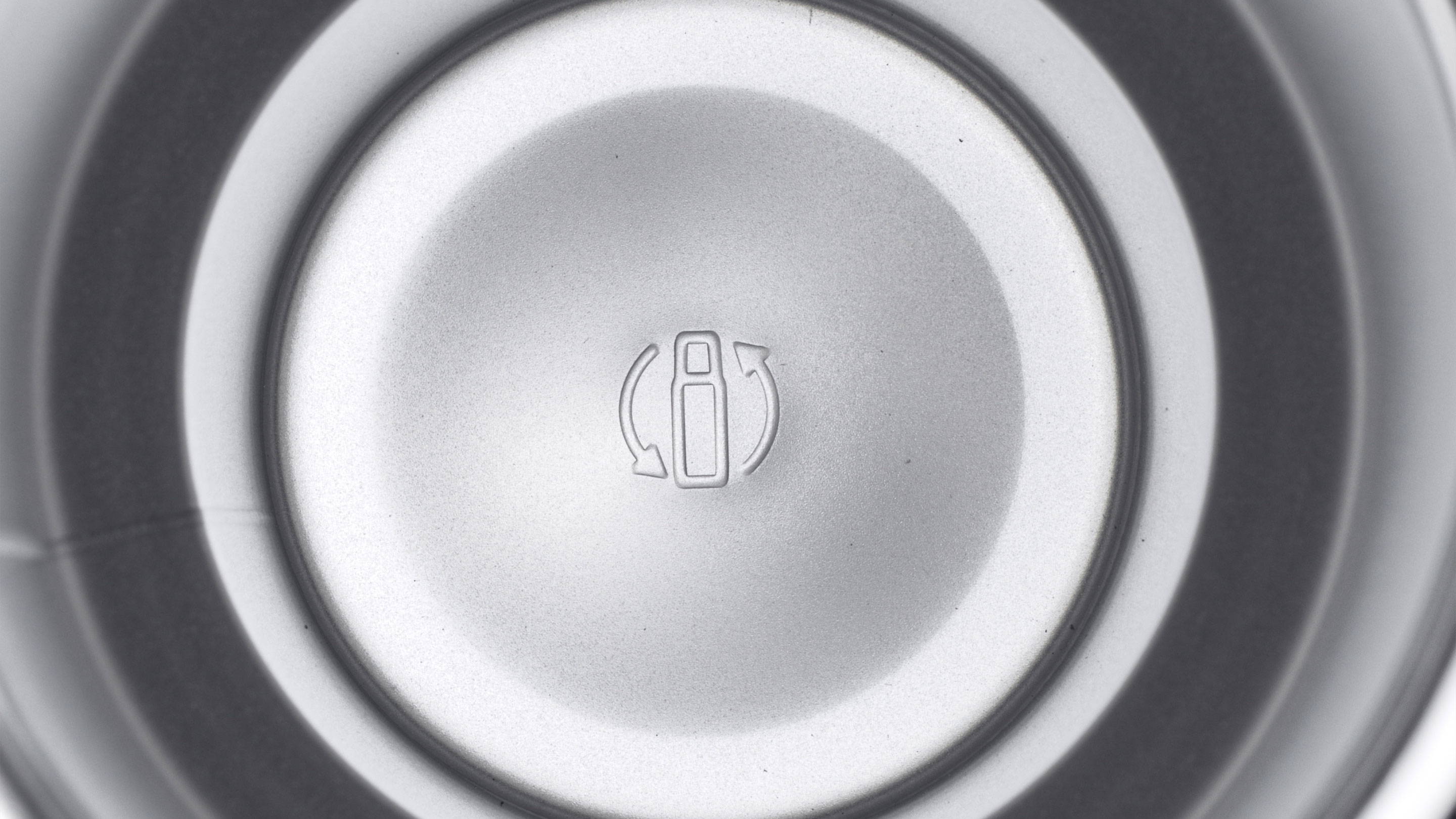 ---