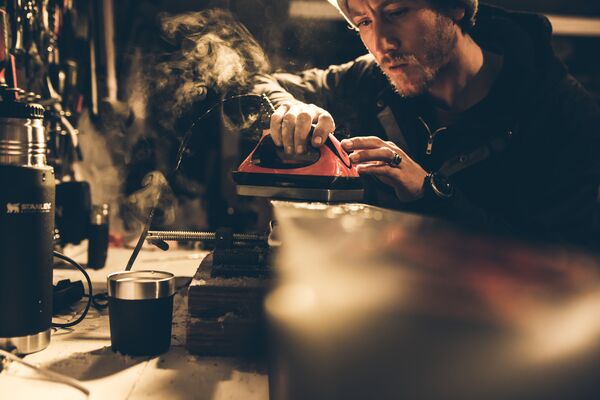 Master Unbreakable Thermal Bottle | 25 OZ
About
SKU # 10-02660-051
Made to withstand dings, dents, and even a drop on a rock, this thermal bottle is built strong. It's engineered with heavy-gauge, cold-rolled stainless steel and QuadVac™ insulation to keep your coffee piping hot and water ice cold. There's also a vacuum-insulated lid that doubles as a cup for drinking.
Details & Specifications
We lead the industry, creating solutions that make life better. We continue to create legendary technology to serve the all-day food and beverage needs.
Our products do what we say they do or we replace them. We guarantee it.
Specs
Weight: 2 lb.
Dimensions: 3.5L x 3.5W x 11.9H in
Details
1.0 mm 18/8 stainless steel, BPA-free
QuadVac™ Insulation
Leakproof + packable
Steel-lined stopper
Dishwasher safe
27 Hrs Hot
27 Hrs Cold
4 Days Iced