Fall Fitness: Outdoor Workouts and Activities
Just because the weather is changing, it doesn't mean your fitness goals should. With plenty of outdoor activities and seasonal opportunities, fall fitness never looked so appealing! Here are some ideas to explore this fall season.
Staying Active During the Fall Season

The fall season brings new opportunities for outdoor activities, in both, individual and group settings. From hiking and running to cycling and mountain climbing, you can experience these activities in a new setting: cooler weather that makes it easier to endure long workouts and gorgeous natural scenery with changing foliage.
If you're a runner, you'll definitely appreciate the less sweaty conditions, and if you're a hiker, you'll be delighted not to run into crowds of people on your favorite paths. There's just something about that morning crisp air and soothing sunsets that makes this time of year extra special, and thus even more inspiring to move your body.
Additionally, outdoor workouts are known to boost your mood and energy levels, no matter the time of the year, so take the opportunity when the weather permits and enjoy the fresh air.
Outdoor Workout Essentials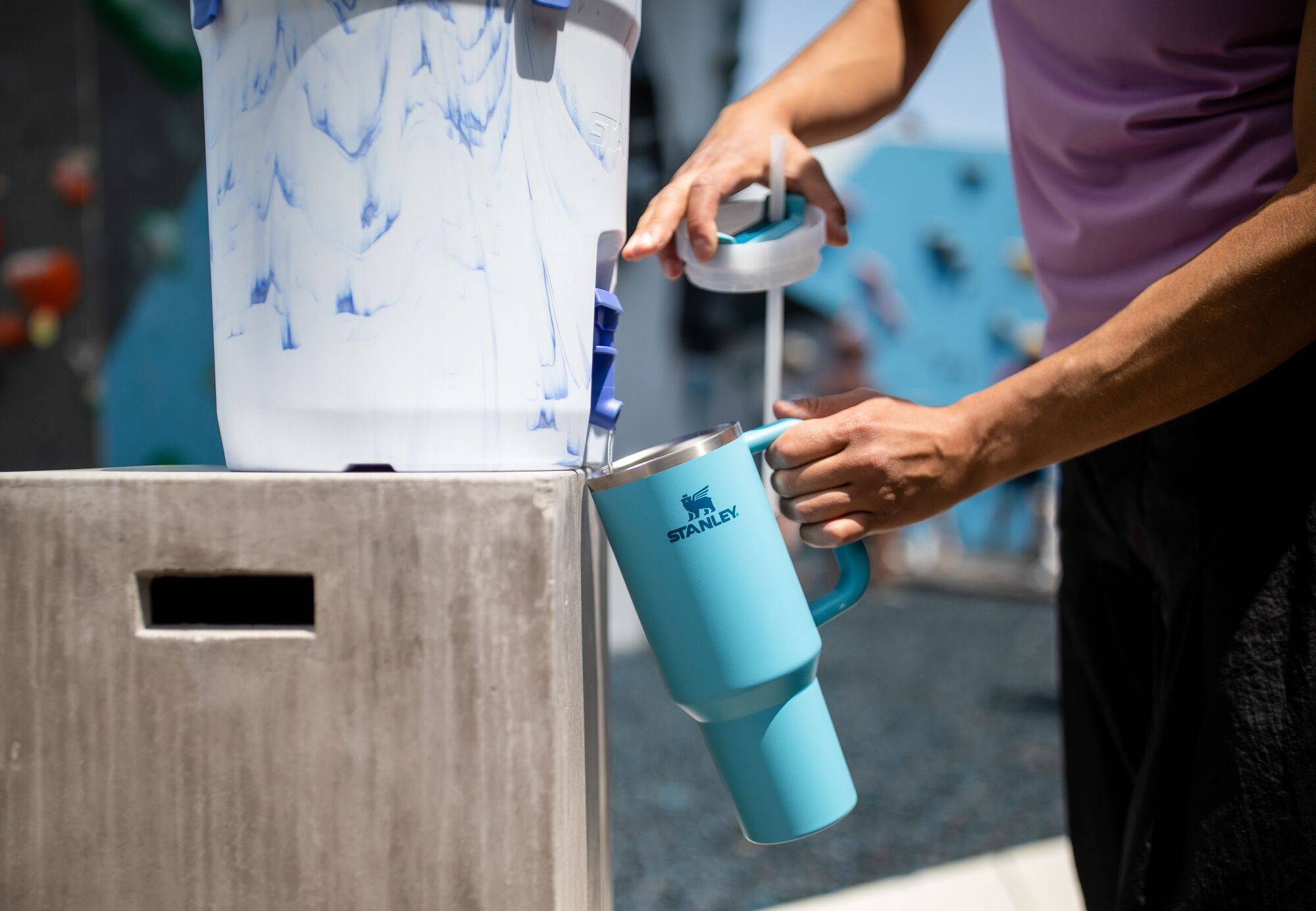 Staying active throughout the fall season and keeping up with your outdoor workouts is great, but it's important to pay attention to appropriate clothing and footwear. One thing every workout aficionado will recommend as soon as you mention fall fitness is layers. Layering your clothes well will ensure you can enjoy your workouts to the fullest while staying warm and dry, with the ability to take off unnecessary pieces once you've warmed up or the weather has changed. Here's a rule of thumb when it comes to layering:
Base Layer: The best base layer for fall fitness is made from moisture-wicking fabric that can help pull sweat away from your body, keeping you dry at all times. This goes both, for undershirts and leggings.

Insulating Layer: For extra warmth, wear a fleece or a lightweight wool shirt that can help you retain body heat.

Outer Layer: For unpredictable weather conditions, wear a lightweight, breathable, and water-resistant jacket that can protect you against wind and light rain.
Secondly, having the right footwear is just as important, especially if you're taking your workouts off the beaten path and into the woods or uneven turfs. You'll want to avoid slipping or getting wet, so shoes with grippy soles will be your best friend for fall fitness adventures. The products you'll typically look for are trail running shoes or hiking sneakers/boots, depending on the type of activity.
Now that we've covered the most important parts, here are some fall fitness accessories to consider:
Beanies or Headbands: Having a warm headgear can help keep you warm as a lot of body heat is lost through the head.

Gloves: Lightweight gloves can help protect your hands from the cold, especially during early mornings or late evenings.

Reflective Gear: The fall season brings cooler weather, but also shorter days, so it's likely you'll find yourself working out during dusk or dawn. This is where reflective vests, armbands, tags, and special clothing can help make you more visible on the road.

Moisture-wicking Socks: Keeping your feet dry helps you prevent blisters and bacteria (and funghi) infections. Wear socks made of wool or synthetic blends that are breathable, but also moisture-wicking.

Water bottle or Hydration Pack: Staying well-hydrated is essential, even in cooler weather. Having a high-quality water bottle or a hydration pack can help ensure you have water on hand at all times. Additionally, you can take your thermal mug with a warm drink so you can enjoy it when the weather cools down.

Sunglasses and Sunscreen: Don't let the fall season fool you, there can be days when the sun can be pretty intense and the UV danger is still high. Don't forget to wear sunscreen and keep your eyes protected with a good pair of sunglasses.

Backup Clothing: And last but not least, it's always smart to have a change of dry clothes, especially if you're doing a long workout.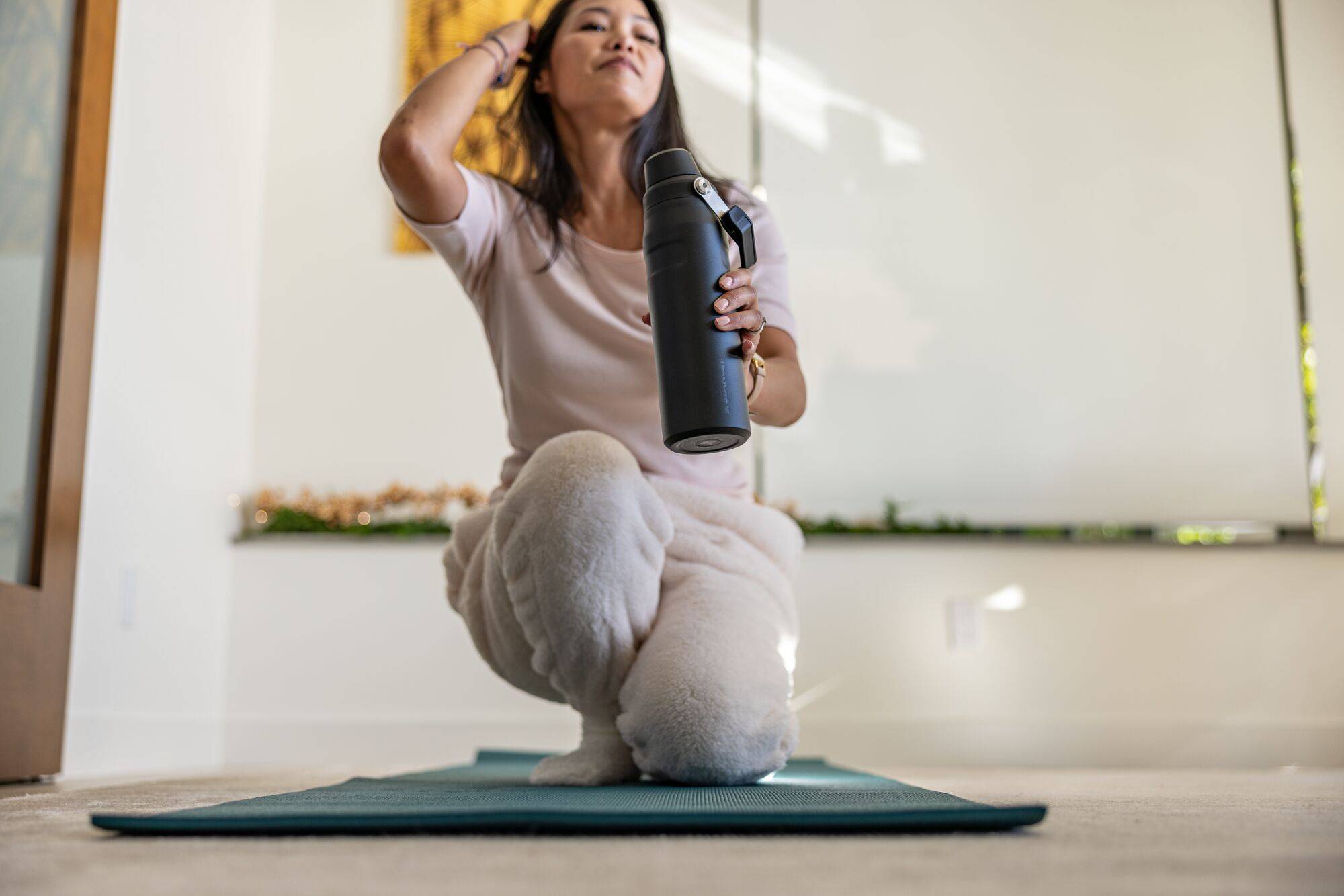 With so many great opportunities to move your body, here are the best fall fitness activities to engage in this season:
Walking in Nature - just walking on the crunchy fall leaves with a good cup of coffee in hand can do wonders for your physical and mental health. You might need to layer your clothing and put on a beanie, but there's something truly special in observing the change of the seasons. You can take any pace you like, listen to a podcast, catch up with a friend, or challenge yourself to a daily step goal. It all counts.

Hiking: What better time to explore your local hills and mountains than during fall, when the crowds dissipate and the weather isn't too cold so you can actually enjoy it to the fullest? Gear up with all the necessary hiking equipment and conquer higher altitudes.

Trail Running: Runners look forward to this time of year as they get to run long distances without the sun being too harsh on their skin. Wear layered clothing and the right shoes, add some reflective accessories and warm headgear, and you're ready to rack those miles.

Cycling/Biking: Cycling is a great activity during the fall season as you get to enjoy the scenery without putting too much strain on your feet. Partner up with a friend, join a local cycling group, or make it your riding meditation.

Rock Climbing: Rock climbing is a fun and challenging activity to try out this fall season. It's easier to learn in cooler weather and less sun exposure, so you're more likely to stick to it. It can be a fun way to catch up with friends and move your body at the same time.

Outdoor Yoga: When the weather allows, take your yoga outdoors and breathe in the fresh air as you're going through your poses. Just looking at the fall foliage can help you be more present and calm.

Interval Training: Just as you can take your mat outdoors and breathe in your Warrior II, grab your jump ropes and kettlebells, and challenge yourself to intense interval training. Breathing in fresh air during the hard sections and admiring the colorful scenery during rest periods makes every workout easier.

Apple Picking and Pumpkin Patch: Fall is the time of year when there are plenty of farm activities you can participate in. From apple picking and pumpkin patch to harvest festivals and corn mazes, these fall activities can be a fun way to include the whole family!
Staying active during the fall season can be a refreshing experience, given the cooler temperatures, beautiful foliage, and an array of seasonal activities available. Whether you're looking to maintain a fitness routine, enjoy nature, or simply find reasons to get out of the house, the fall season offers many opportunities. It's time to explore them.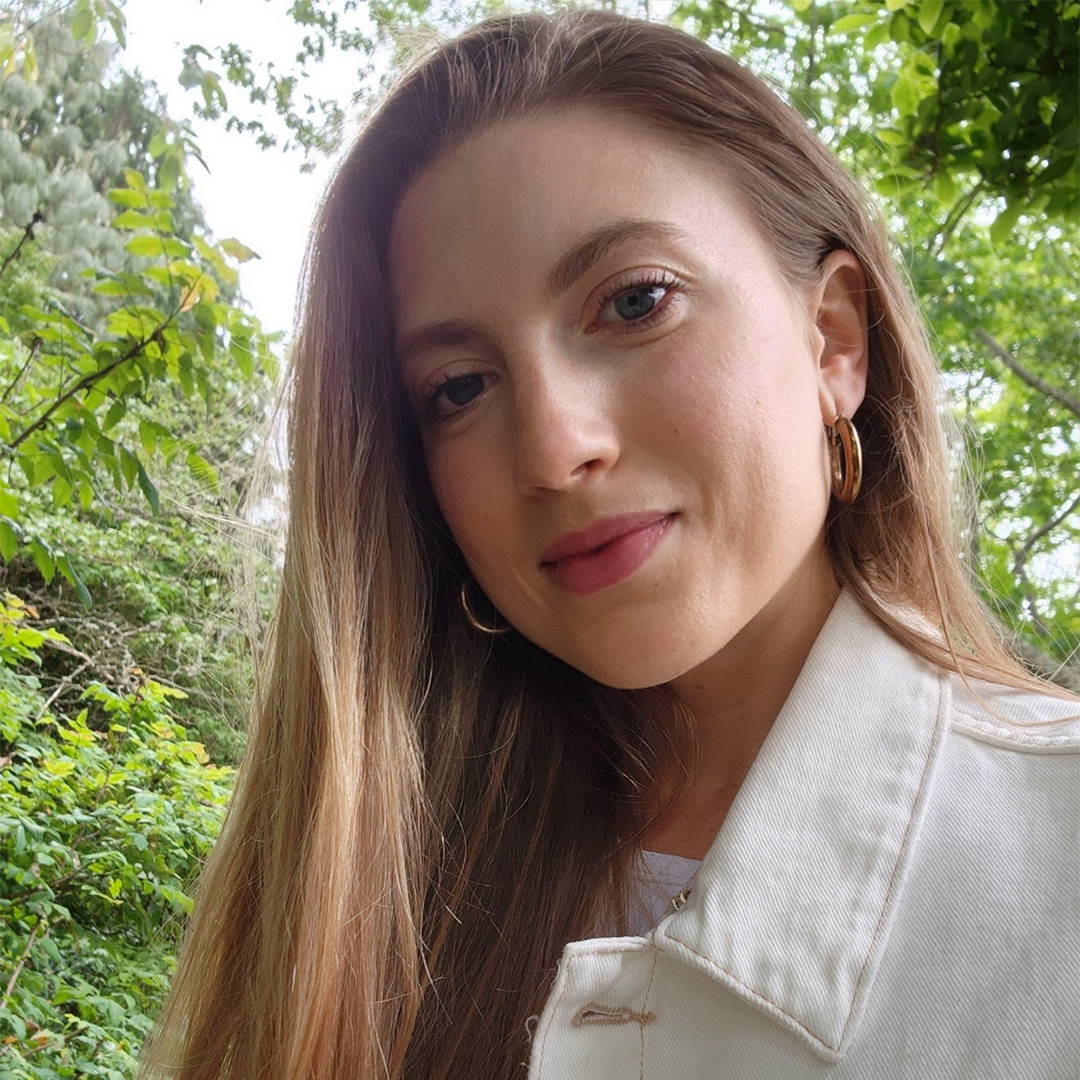 Karla Tafra, a Croatian content creator, yoga teacher, nutritionist, writer, and brand consultant, has been residing in the US for 7+ years. She has collaborated with various brands such as Nike, Gymshark, Adidas, Lululemon, Gaiam, Bodybuilding.com, Sakara Life, and W Hotels worldwide. Additionally, she served as the official off-season yoga teacher for the Seahawks and conducted health and wellness seminars in Facebook, Google, and Pinterest. Despite having a master's degree in law, her true passion lies in working with health and wellness brands that strive to enhance people's lives. She lives with her toddler in Bellevue, WA.
---