Embrace the Cozy: Fall Self-Care Rituals for a Relaxing Season
For most people, fall can also be called the "sweater weather" season when the cozy vibes roll in, and you can imagine yourself sitting in a cozy spot, under a cozy blanket, sipping on some delicious, cozy tea or hot cocoa. This cooler weather is also the perfect time to implement some fall daily routines that will help you push through the dark and gloomy days, Holiday stress, and inevitable colder weather. Here are some tips to help you out.
Why is Self-Care Important?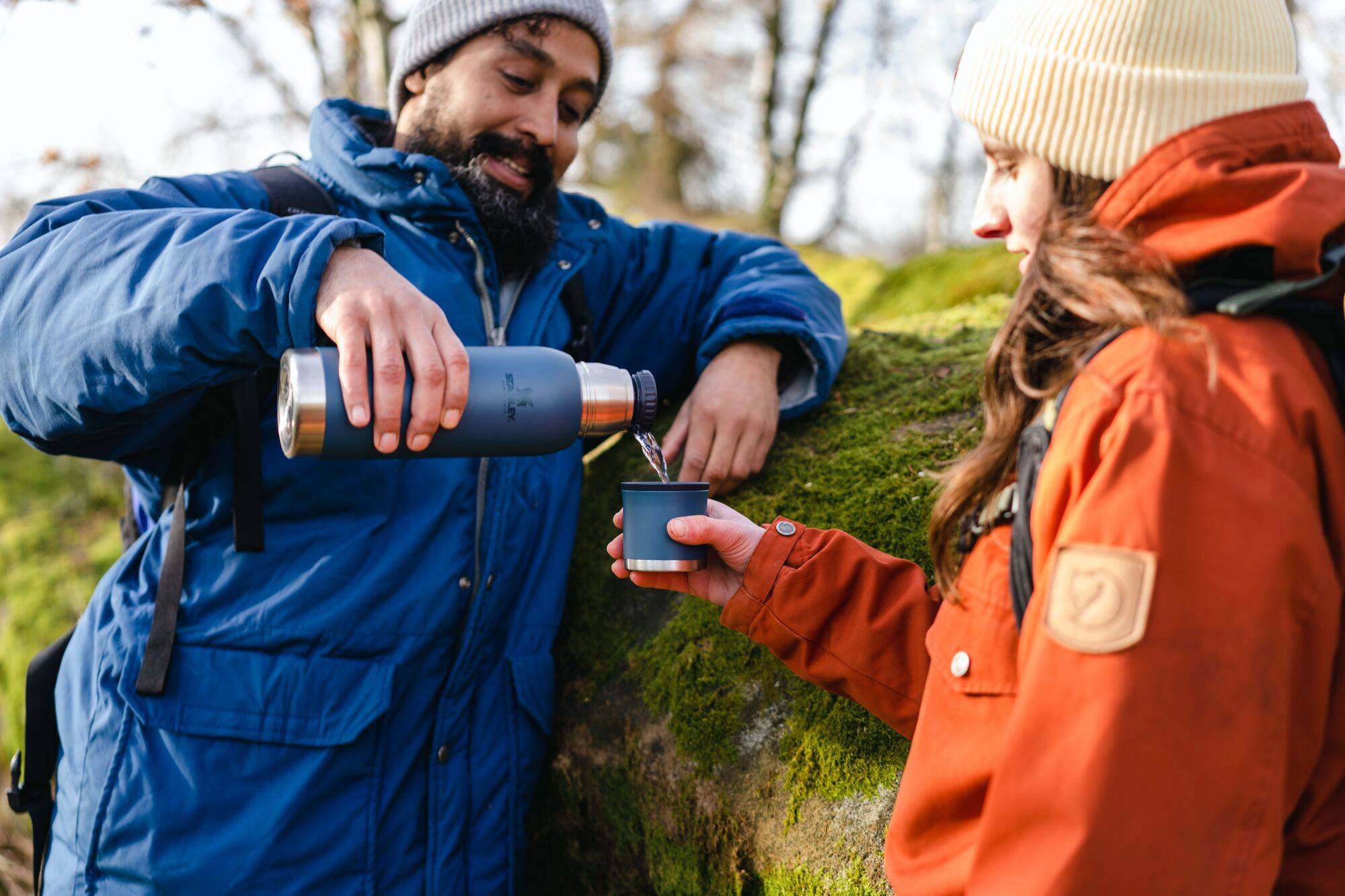 Self-care is a widespread term that's begun to rise in popularity with the social media trends and #selfcare hashtags. And although that's one of the positive aspects of digital content, it's so much more than just a trend. Self-care is one of the biggest contributors to relaxation, de-stressing, and finding the best ways to unwind and recharge your batteries. And after a sunny and typically active summer, the fall season seems to be the best (and most important) time to start implementing efficient tactics.
When the weather gets colder and the temperatures drop, it's not uncommon to start feeling moody, lethargic, and even depressed. That's where self-care techniques can come in and help you embrace the cozy vibes and learn how to enjoy each season as it comes. With its delicious seasonal aromas, gorgeous natural foliage, and warm color tones, fall is the ideal season to start embracing the change of seasons before we transition into winter.
Self-care is a unique concept that can be very personal and individual, and what works for you might not work for someone else (and vice versa). It's truly the best way to dive deeper into your own emotions, feelings, and sensations, and discover what can help you feel less stressed and relaxed.
Creating a Cozy Environment

The best way to start embracing the coziness of fall and getting used to a different atmosphere is to create an environment that embodies it. Here are a few ideas you can try out to make your home warm and inviting:
Switch up white and cool LED lights for warmer, yellowish tones.

Add textures like plaid and flannel, and colors like burnt orange, dark red, tan, and brown tones throughout your home through decorations like pillows, throws, blankets, fall artwork, and darker green plants.

Utilize fall-scented candles like pumpkin spice, cinnamon, and vanilla all over your home, or use an essential oil diffuser and let the warm smells seep into your bathroom and bedroom.

Get a few chunky knits into your home loungewear, from your bathrobe to a pair of warm, fuzzy socks.

Cook and bake seasonal meals that will nourish you from the inside out (such as pumpkin soups, oven-baked root vegetables, and hearty mushroom and meat stews).

Brew and drink fall drinks such as pumpkin spice lattes, chai, cinnamon-flavored tea, and warm apple cider.
Additionally, find areas in your home where you can relax and make them extra cozy by adding more pillows, blankets, and other decorations that make you wanna cuddle up and read a good book.
Fall Nutrition and Hydration

Although a very important aspect, self-care isn't just about the setting. There are many different components to self-care that you can tap into and see which one speaks to you the most. Some might find that a soothing environment helps them feel better even when they're swamped with work and spend all day replying to emails; others might feel the best with a warm bowl of delicious pumpkin soup.
Seasonal eating is a concept that's incredibly important for your overall health and well-being. The food you eat fuels your body to perform, it helps nourish you with the essential nutrients you need to function, and it provides a sense of comfort when it's in the form of a warm and soothing dish. The ingredients you choose to put on your plate become even more important during the fall season, as less and less become readily available to grow and harvest.
When the seasons change, so do the crops, and by eating the ones that become ripe during the fall, you're maximizing the amount of essential nutrients your body can absorb during meals. The typical fall foods include pumpkins, squash, mushrooms, root vegetables, dark leafy greens, oranges, pomegranates, and apples, but this can vary depending on where you live and how drastic the weather changes. The best way to learn which foods are in season in your area is to visit the local farmer's markets and see what the farmers are selling.
Another important self-care idea to implement this fall season is learning how to eat more mindfully. Mindful eating practices help you be more present in the actual moment of eating, open up all of your senses, and help you absorb more of the nutrients. They also help prevent stress-eating and overconsumption of processed foods as they keep you satiated and curb your sweet tooth.
One of the best ways to start practicing mindful eating is to remove all distractions from your eating window, from your TV to your phone. Too many of us are guilty of scrolling on social media or watching our favorite show while we eat, and it's often causing us to under or over-eat, and swallow large chunks of food without chewing which can result in indigestion, bloating, and inflammation.
In addition to removing all distractions, ensure that the setting you're eating your meals in is quiet and peaceful. Avoid eating while standing up or walking around, don't engage in stressful conversations, and take the time to focus on food, and food only.
When it comes to hydration, it's important to continue drinking your 10-12 cups of water per day, even though the hot weather is over. Dehydration is a serious condition that can impair your overall physical and mental health, leave you at risk of injuries, and hinder your athletic performance.
In addition to drinking water, fall season marks the transition into warmer drinks that can help you relax and relieve tension. It's also the time when everyone's favorite pumpkin spice latte comes back in season, having everyone running to their local coffee shop for a sample. Indulge in fall drinks and fill up your dual-insulated bottles and mugs with tea, mushroom blends, adaptogen mixes, hot cocoa, and other delicious drinks that add to your daily hydration levels. And, is there something better than grabbing a warm mug of a delicious drink while watching the rain fall outside your window?
Indoor Fall Self-Care Activities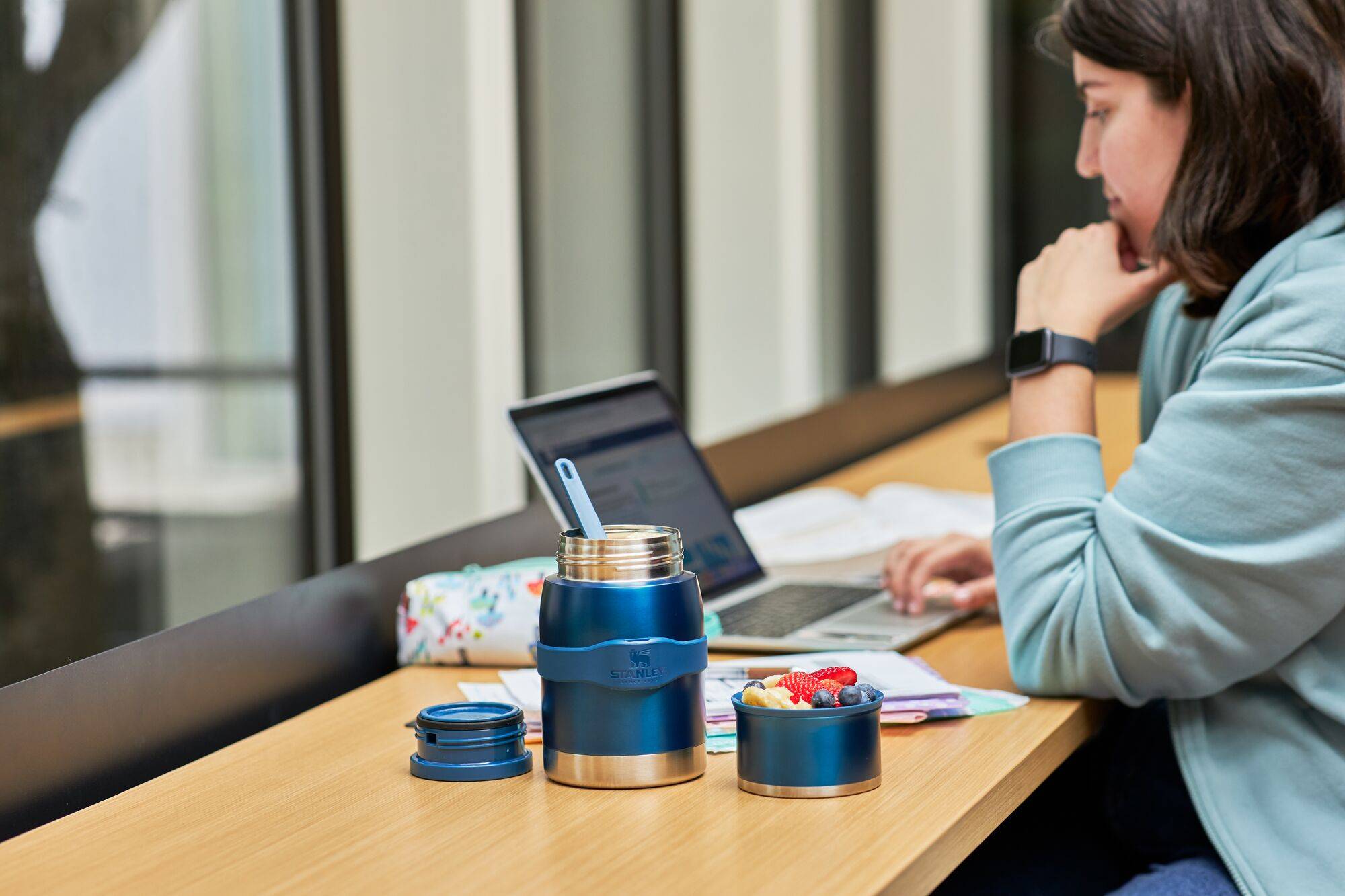 With the weather getting colder and the days getting shorter, you'll be spending more time indoors, and it's important to discover the best self-care activities you can do in the comfort of your own home. Here are some ideas to try out:
Home spa sessions - Creating a home spa environment is easier than you think! Get a few fall-scented candles or aromatherapy products, fill up a bathtub with warm bubbles, put on some relaxing music, dim the lights…and you're ready to take the stress of the day off.

Journaling - Putting your thoughts down on paper can be a great way to relieve stress, especially if you're going through a tough period. Very often, we find ourselves too invested in a certain situation, and with our emotions so high we can't see a way out. Writing it down can help you take an "outsider view," and help you see it from a different perspective.

Reading books - If you enjoy getting lost in the world of imaginary tales, pick up a good book and make it your mission to devote at least a few hours a week to settle down, cuddle up with a cup of tea, and let your mind unwind.

Drawing - Painting can be incredibly relaxing, helping you unleash your creativity while allowing you to let go of any rules and guidelines. You don't need to be an expert, all you need is a blank canvas and a set of colors.

Board games - It's time to take out those dusty board games and have a self-care evening with your family and friends. Not every self-care activity needs to be done alone.

Cooking hearty dishes - If cooking is your passion, take the time to open up your rusty cookbook and start creating hearty dishes that will fill your home with delicious aromas, leaving you feeling happy and satisifed. Leftovers would be perfect in a food jar for the next day.

Aromatherapy and essential oils - Even if you're not looking into creating a spa setting, smell is a powerful sense, and just by adding a few fall-scented candles or essential oils throughout your home can transport you to a relaxed state.

Gentle movement - Moving your body in a way that promotes relaxation can be a wonderful self-care tool. Be gentle and choose exercises and workout styles that will help you tune into your breath and slow down your heart rate. Yoga, pilates, or even some gentle stretching with long holds will be your best option.

Meditation - Meditation is a wonderful tool that can help you tune into your own inhales and exhales, helping you transition from fight or flight into rest mode. If it's something you have experience in but rarely do, try being more consistent, and if you're new to meditation, download any of the hundreds of apps available at your disposal and give it a go. You can't know how it will affect you unless you try.
Outdoor Fall Self-Care Activities

Although mostly unpredictable, fall weather is known to have its gorgeous, sun-filled days, and there's nothing better for your self-care than spending the day in nature. The beauty of fall foliage is hard to resist, and simply by breathing in the crisp air and feeling the crunch of the fallen leaves underneath your feet can be enough to bring your stress levels down.
There's just something so calming about watching the leaves change colors and feeling the shift of the seasons in the air. This is the perfect time to explore your local area and go for long walks in parks, take hikes, or visit farms and orchards. As a matter of fact, the fall season is probably the most eventful when it comes to food-picking, with a variety of apple and pumpkin festivals all throughout October and November. Whether you go with your family, join a group of friends, or choose to spend the day in nature alone, you'll do something wonderful for your self-care and emotional health.
Here are some fun outdoor self-care activities you can explore this fall season:
Go hiking

Engage in outdoor workouts (running, cycling, rock climbing)

Enjoy long walks in nature

Go camping

Participate in group sports

Go apple picking

Visit a pumpkin patch

Take a hayride

Visit a cornmaze
Fall Self-Care Beyond the Season

Utilizing all of the above mentioned self-care tools during the fall season helps you transition from summer to winter in a much easier and less stressful way. It can also help you create consistency with your rituals, taking them well into winter, when the weather really takes a turn and the days become shorter than the nights.
Granted, those rituals will have to evolve and transition as well, from the foods you'll be eating to the activities you'll be able to partake in, but you'll already be well-equipped to know how to adapt. Many people deal with Seasonal Affective Disorder as soon as the days become darker, and it can have a serious impact on their day to day life. Their productivity drops, motivation fades, and they start feeling anxious and depressed, which affects their life quality. By implementing self-care techniques, you're on a great path to prevent and manage these symptoms, and thus support your overall physical and mental health.
Self-care is essential in today's world, with stress being so prevalent in our lives. Finding the best ways to relax and lower its harsh impact on your mental and physical health is crucial for your longevity, and the cozy, fall season is the best time to start.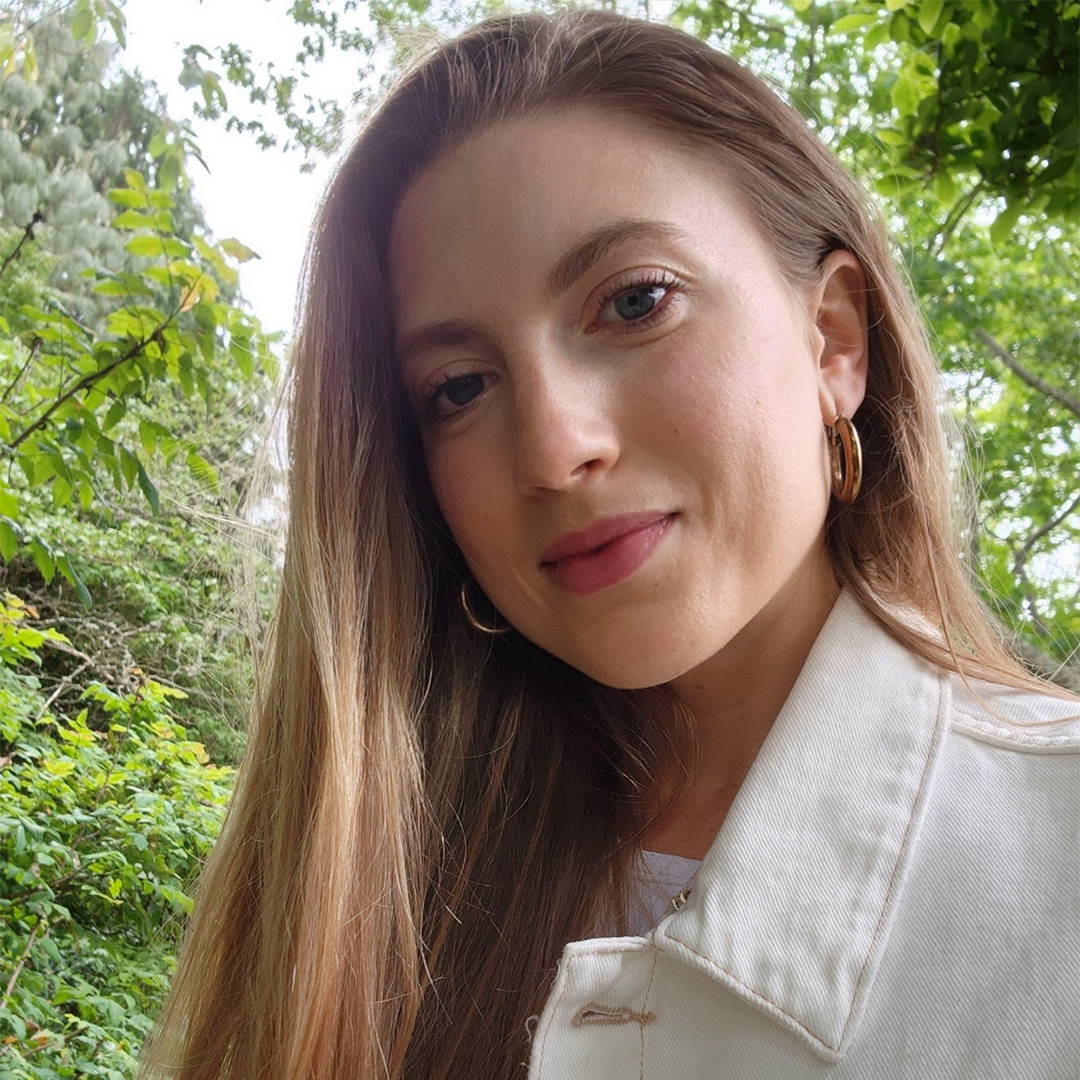 Karla Tafra, a Croatian content creator, yoga teacher, nutritionist, writer, and brand consultant, has been residing in the US for 7+ years. She has collaborated with various brands such as Nike, Gymshark, Adidas, Lululemon, Gaiam, Bodybuilding.com, Sakara Life, and W Hotels worldwide. Additionally, she served as the official off-season yoga teacher for the Seahawks and conducted health and wellness seminars in Facebook, Google, and Pinterest. Despite having a master's degree in law, her true passion lies in working with health and wellness brands that strive to enhance people's lives. She lives with her toddler in Bellevue, WA.
---