How To Host a Fun BYOB Party
Shop Bartending Essentials >
BYOB typically stands for "bring your own beverage"; sometimes it means "bring your own beer" or "bring your own booze." A BYOB party is a get-together where people bring their own drinks. BYOB party hosts will not provide refreshments for everybody and you are free to bring beverages of your choice.

You could host a BYOB party for a variety of different celebrations. Football watch parties, birthdays, work gatherings, summer cookouts, and anniversaries are all great opportunities. Whether you're tailgating or hosting a wedding reception, it's possible to host a dynamic event without providing the beverages.
If you are hosting a party, some guests will assume that you will provide drinks unless they are told otherwise. To avoid causing any confusion or frustration among partygoers, let everyone know ahead of time that this party will be BYOB. This will help guests set their expectations appropriately before the day of the party arrives.
If you're issuing formal party invitations, consider adding a note identifying the BYOB nature of the event. If the event is more informal, you can use social media or email.
If you know the guests well, or you need to reach them on short notice, consider contacting them more directly by calling or texting.
Get Mixers and Alcohol Pairings
If your guests bring their own alcohol, you can help them save on expenses by providing beverage compliments. Alcohol pairings like salt, ice, and citrus can further enhance the quality of a drink.
Some guests may also want to add mixers — non-alcoholic beverages that can accentuate or complement alcohol — to their drinks. Consider purchasing mixer options like soda or juice before your event begins; leave them in a prominent place where guests will easily find them.
Mixers and alcohol pairings help guests make the most of the alcohol they bring. The right mixer can help guests dilute their alcohol, enhance certain flavors, sweeten a drink, even change an alcohol's texture. You can let attendees know ahead of the party that these options will be available.
Have a Place for Chilled Alcohol
Some types of alcohol generally taste better at a certain temperature. For example, some attendants might prefer that the vodka, wine, or beer they bring be kept cold until it is ready to drink. As the host, consider providing space in your freezer or refrigerator where guests can chill their alcohol.
If you don't have easy access to a refrigerator or freezer — or if you want to provide guests with faster access to their chilling beverages — you might also want to consider using a cooler. Insulated coolers and jugs keep virtually all beverages cold for hours on end, and will allow guests to store their alcohol in a central location.
You can make a BYOB party more hospitable when you provide drinkware for your guests. While some guests might prefer to drink beers or seltzers straight from the bottle or can, other attendants will likely ask you for drinkware. For example, guests who bring bottles of wine to a party typically prefer to drink their wine from a glass.
Before your party begins, make sure you leave the right combination of glasses, cups, mugs, or other drinkware options in an easily accessible location. Make note of the approximate number of guests attending your party, to ensure you have more than enough available.
The drinkware you provide should depend on the beverages your guests will likely bring. Consider stocking cups and tumblers, and a healthy selection of steins or pints for beer. You may also want to have a variety of growlers and flasks on hand, if party guests bring along other types of assorted alcohol.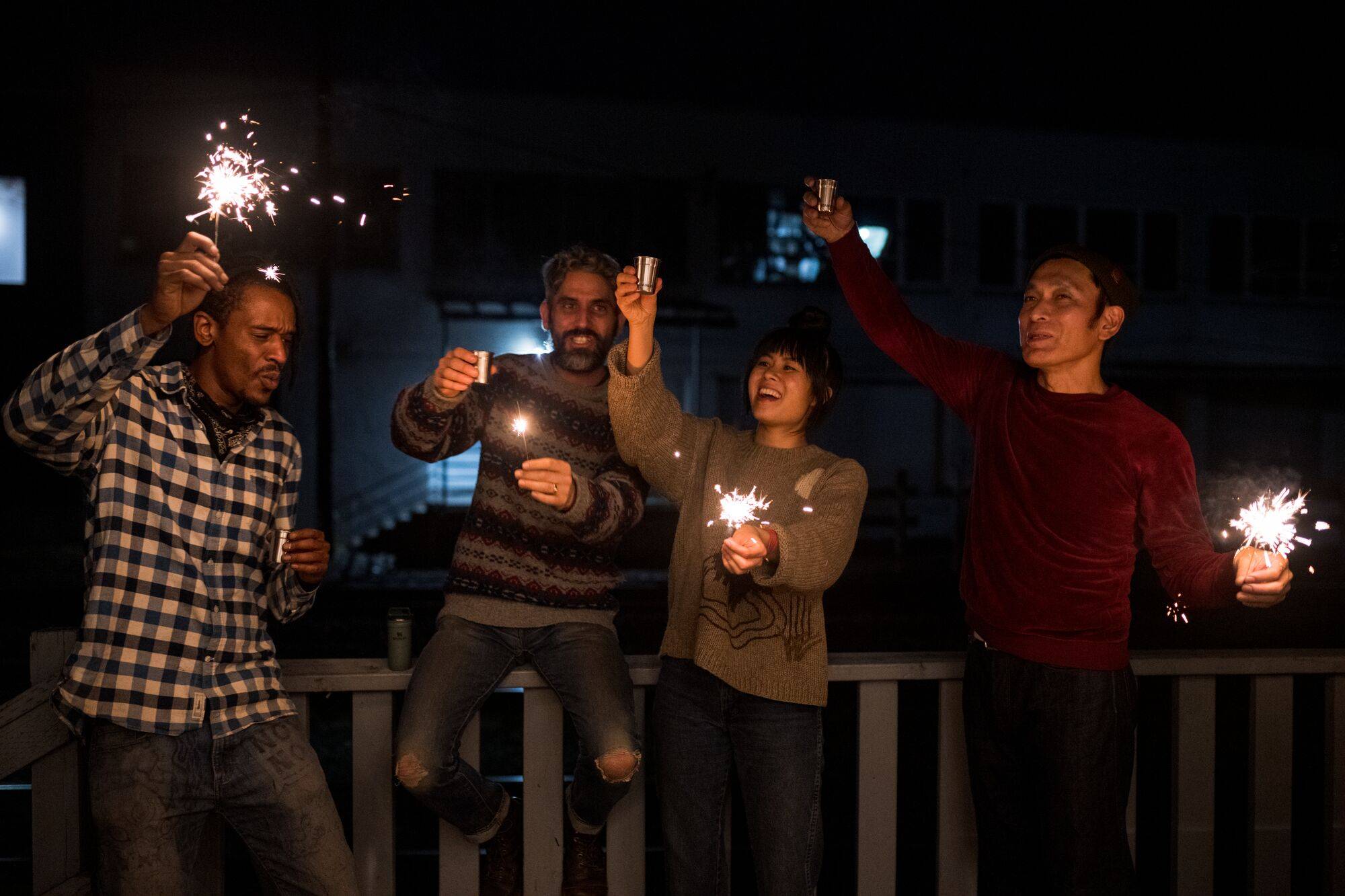 ---
---