A Guide To Outdoor & Wilderness Therapy For Veterans & Active Military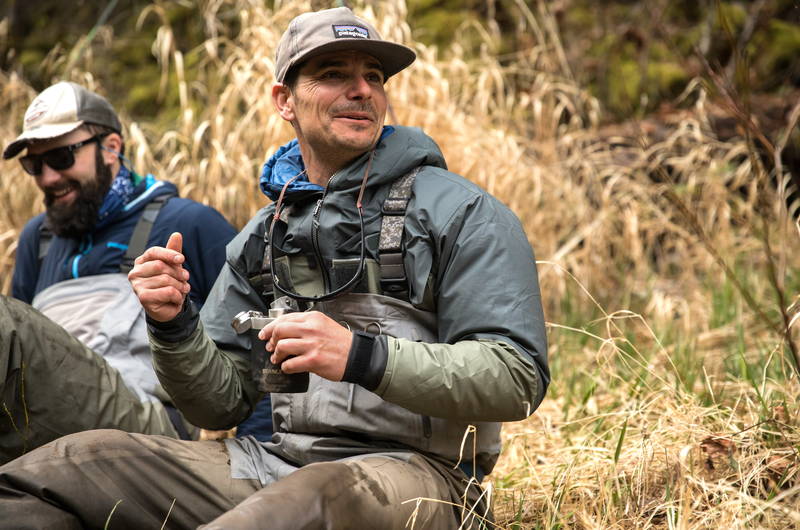 Organizations That Support Veterans Pursuing Outdoor Therapy
Due to increased exposure to stressful and potentially harmful situations, veterans and active military personnel are at greater risk of suffering from challenges relating to mental health. In fact, according to the U.S. Department of Veterans Affairs, "more than 1.7 million veterans received treatment in a VA mental health specialty program in the fiscal year 2018." This is especially concerning due to the fact that not all veterans with mental health challenges receive care, whether by choice or due to lack of resources. Therefore, the number of veterans who would benefit from mental health treatment is likely much greater.
A 2018 report found that many veterans of the Iraq and Afghanistan wars (particularly female veterans), were not receiving much needed mental health treatment. It was assessed that this was largely due to a combination of a lack of sufficient resources, and a lack of transparency and consistency in how veterans can pursue treatment. In short, there are significant gaps in treatment options, and the options that do exist are often difficult to navigate.
Furthermore, it is thought that many veterans do not pursue care due to stigmas relating to mental health treatment. As such, it may be helpful for veterans and active military personnel to be aware of alternative and complementary treatment options for mental illness.
What Is Wilderness Therapy?
Wilderness therapy (also known as adventure therapy, outdoor therapy, or outdoor behavioral healthcare) is a treatment option for mental health challenges that seeks to diagnose and treat mental health challenges through the lens of outdoor activities.
Outdoor activities are beneficial because they often provide a tranquil environment, as well as physical, mental, and interpersonal challenges. Therefore, wilderness therapy can allow a counselor to assess what is difficult for the participants in a wide array of scenarios and/or encourage them to participate in productive activities in a calm environment.
Wilderness therapy can be self-directed, pursued within a friend group, guided by a counselor, or conducted through a program. The activities involved can also vary widely, and therefore there are many options available for interested parties to find or personalize a treatment plan that works well for their own individual needs. It is also a great alternative for people who have misgivings about pursuing traditional counseling options
Examples Of Wilderness Therapy
As mentioned, a wide array of outdoor activities can be leveraged as a form of wilderness therapy, including, but not limited to:
Hiking;
Camping;
Fishing;
Hunting;
Swimming;
Skiing;
Biking;
Caving;
Water sports;
Air sports;
Motorsports;
Bird watching;
Geocaching;
Disc golfing;
Rock climbing;
Horseback riding;
Conservation volunteering.
Does Wilderness Therapy Work?
Wilderness therapy programs first became popular in the 1990s to help troubled teenagers and young adults. However, over the years the practice has become increasingly popular and expanded to encompass a greater range of demographics and activities. It is thought that an open, picturesque environment is more conducive to the assessment and treatment of mental illness, as opposed to a more sterile, indoor environment.
This type of treatment is in the early stages of development and involves many different offshoots and programs, and it is important to carefully research available programs before choosing one. While it is too early to say whether or not outdoor therapy is definitively beneficial, there is a lot of positive anecdotal evidence. Empirical research, on the other hand, is in the early stages.
However, the benefits of spending time outside and getting exercise, in general, are more well-documented. Being outdoors can allow people to recharge by taking a step back from their usual routines, while exercise can produce feel-good endorphins. Taking this into account, it is not much of a stretch to say that wilderness therapy is at least built on a solid theoretical foundation.
Benefits Of Wilderness Therapy For Veterans
The hypothetical benefits of wilderness therapy for veterans with mental health challenges include:
Stress relief;
Increased energy;
Improved sleep;
Improved confidence;
Improved perspective;
Improved physical health;
Distance from negative coping mechanisms;
Introduction to healthy coping mechanisms;
An opportunity to build peer support.
Elements Of A Credible Wilderness Therapy Program
Not all wilderness therapy programs are created equal, and it is important to do your research to not only find a program that fits your needs but is also credible. There are a few key components to a credible wilderness therapy program, including the following:
Credible backgrounds of therapists and field staff;
Formal evaluation of the patient;
Ongoing clinical support;
Respect of identities and cultural differences;
Personalized treatment plans;
Accreditation by applicable regulatory organizations.
Essential Items To Take On An Outdoor Adventure
For health and safety reasons it is important to be properly prepared for any outdoor excursion. While the items you will need will depend on the activity and what is provided by the program, there are some basic items that are often important to have on hand during outdoor activities. These items include:
Water;
Sunscreen;
Backpacks;
Sunglasses;
Bug spray
Whistles;
Insulation;
Light sources;
Navigational equipment;
Cups;
Utensils;
First aid kit.
Organizations That Support Veterans Pursuing Outdoor Therapy
Outdoor therapy programs for veterans and organizations that offer support to veterans pursuing outdoor therapy include:
Considerations for Veterans With Physical Disabilities
Physical disabilities can create additional hurdles for veterans pursuing wilderness therapy. However, there are many options that can help mitigate these challenges. The following resources can help veterans with physical disabilities pursue wilderness therapy:
Additional Mental Health Resources for Veterans
There are many resources available to help veterans and active military members address mental health concerns, including:
---