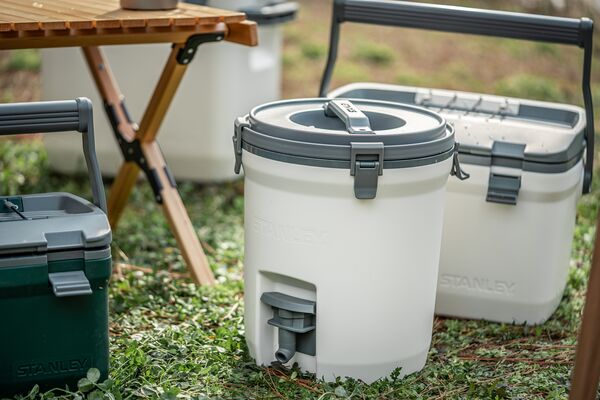 Adventure Fast Flow Water Jug 2G
About
SKU # 10-01938-074
Job site, campsite or even on the soccer field—this mega-sized 2-gallon jug is great for group gatherings. A rugged handle and leak proof design means you can take it anywhere and the double-wall foam insulation will keep drinks cold for hours (iced for 2 days). The high-flow spigot also removes easily for cleaning.
Details & Specifications
We lead the industry, creating solutions that make life better. We continue to create legendary technology to serve the all-day food and beverage needs.
Our products do what we say they do or we replace them. We guarantee it.
Specs
Weight: 4.4 lb.
Dimensions: 11.69L x 11.69W x 13.5H in
Details
Double-wall foam
Leakproof
Rugged latches + handle
Easy clean spigot
13 Hrs Cold
48 Hrs Iced