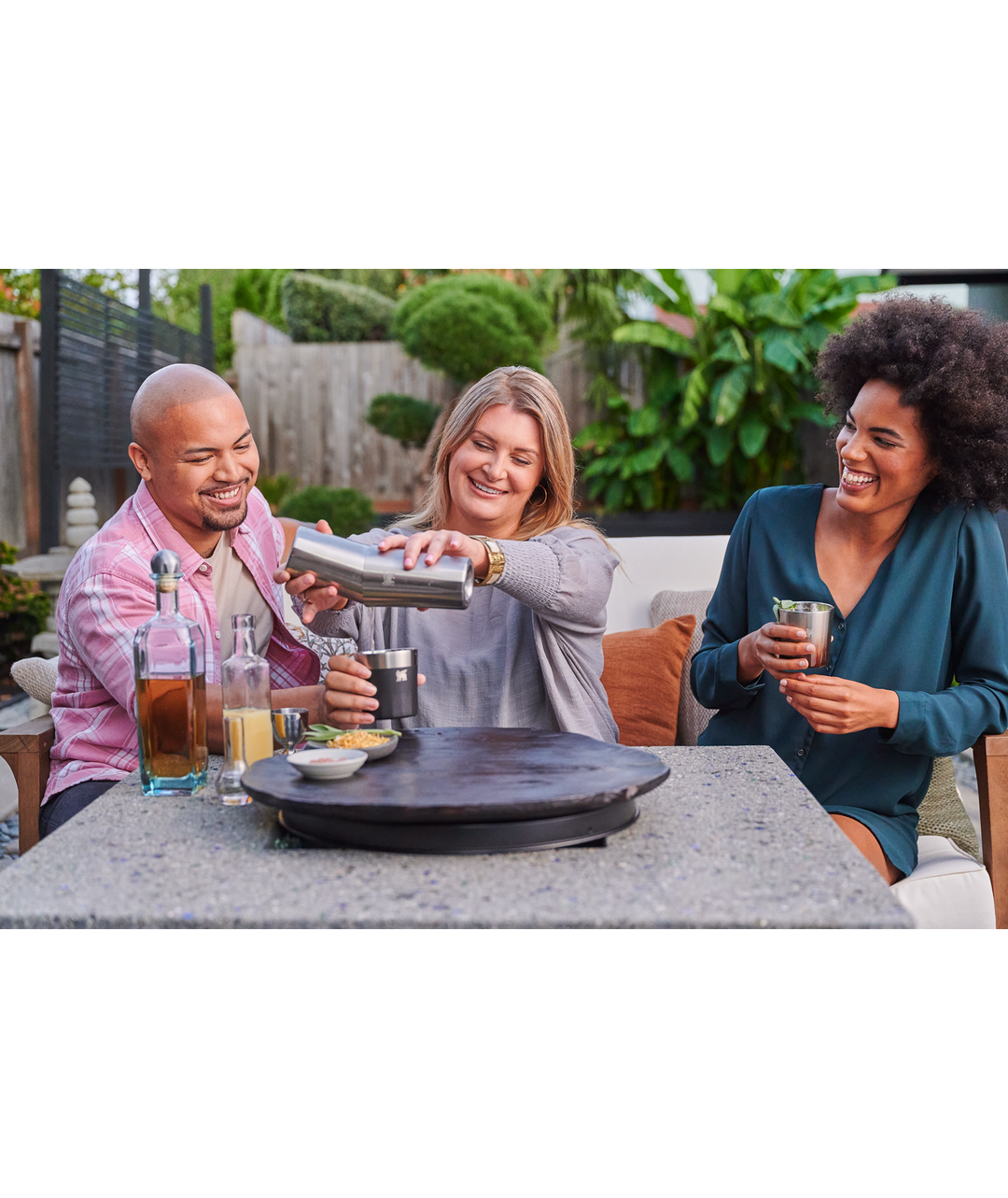 Lifted Spirits Prismatic™ Craft Cocktail Shaker Set | 12 OZ
About
SKU # 10-10841-003
This refined mixology Craft Cocktail Shaker, constructed of recycled stainless steel, is truly eye-catching. Craft your favorite cocktails in skilled bartender style with the artful shaker. Just add your ingredients and ice, nest the smaller cup and larger base together, and shake like a pro. Once your beverage is to your liking, the smaller cup can be used for imbibing. Best yet - the interior features our Prismatic™ design technology, resulting in a "wow" reflective surface that's reminiscent of cut crystal.  
Details & Specifications
We lead the industry, creating solutions that make life better. We continue to create legendary technology to serve the all-day food and beverage needs.
Our products do what we say they do or we replace them. We guarantee it.
Specs
Weight: 1.43 lb.
Dimensions: 3.8L x 5.7W x 12.5H in
Details
Recycled 18/8 stainless steel, BPA-free
Prismatic™ cocktail shaker (2-pc set)
Dishwasher safe
Diameter: 3.22 inches