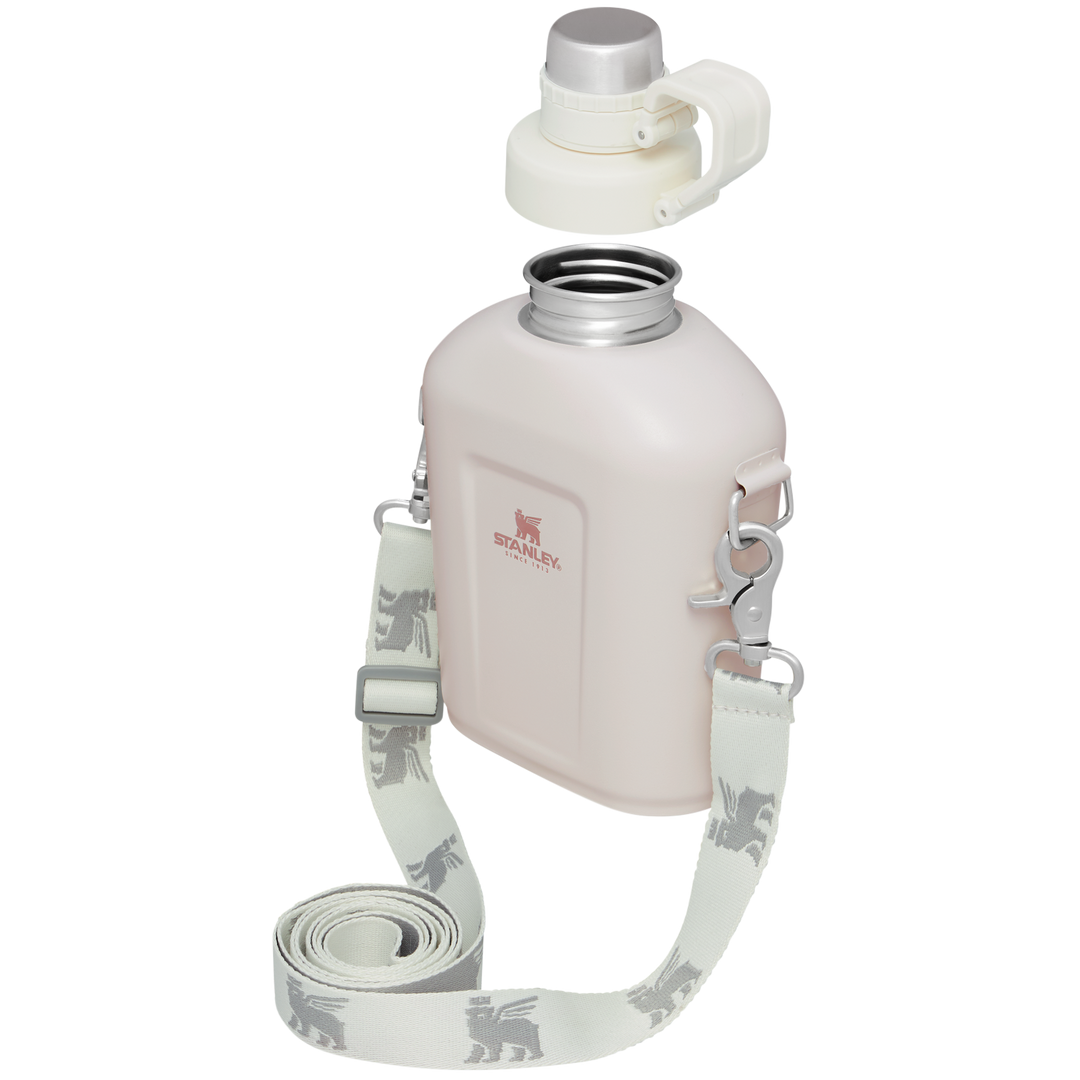 The Legendary Classic Canteen | 1.1QT
About
SKU # 10-11448-004
The Stanley Canteen is back and ready for your next urban hike or glamping getaway. Fill it with a quart of your favorite beverage – this non-insulated stainless steel Canteen sheds a layer of steel to let you pack more sips into a compact lightweight bottle. It holds enough water for a day on the go when staying hot or cold is not a concern, and is the perfect size to slide in your backpack or carry-on. Sling it over your shoulder – this one keeps you hands-free until you need it, thanks to the removeable carry strap featuring our iconic winged bear. The cap is attached so it will never go missing, and with iconic colors to choose from you'll be on-trend but never thirsty.

Details & Specifications
We lead the industry, creating solutions that make life better. We continue to create legendary technology to serve the all-day food and beverage needs.
Our products do what we say they do or we replace them. We guarantee it.
Specs
Weight: 0.82 lb.
Dimensions: 5.12L x 2.95W x 8.35H in
Details
18/8 stainless steel, BPA-free
Non-insulated single-wall construction
Leakproof + packable
Carrying strap
Dishwasher safe
Strap Length is 37'' shortest(cinched) and 68" longest