Meal Prep: A Guide to Winter Meals
There's nothing that screams Uber Eats more than coming home from work hungry and realizing you still have to go to the grocery store because there's nothing in your fridge. And with winter and chili temperatures around the corner, once you enter your cozy home and change into comfortable loungewear, it's hard to force yourself to get out again.
Prepping and planning your meals in advance can help you save time and money, be more productive, and ensure you're getting enough quality, nutritious food in your daily diet. Here are some of the best ideas to meal prep this winter season.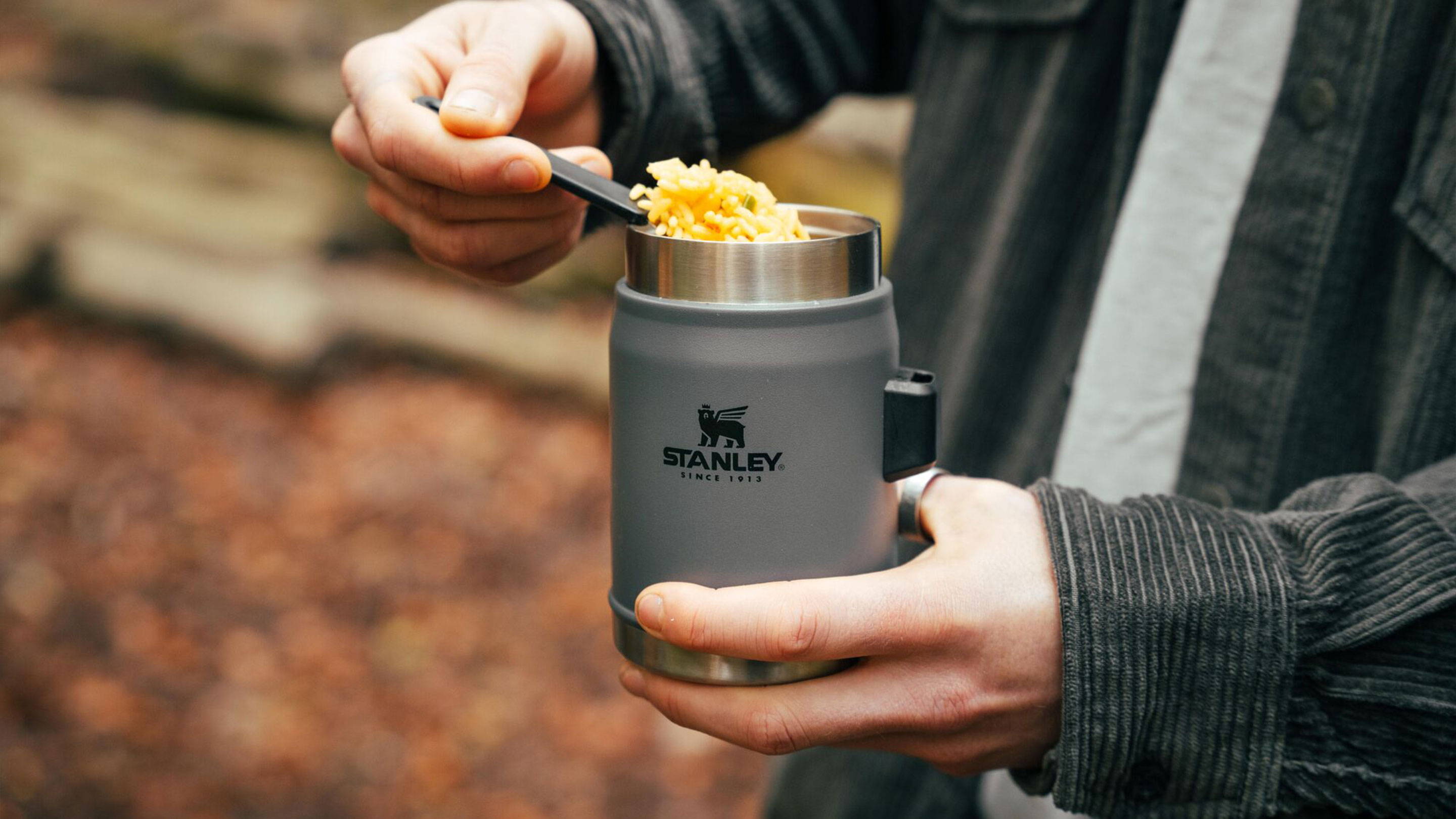 WHY MEAL PREP IN THE WINTER?

If you're someone who loves to spend hours in your kitchen and always makes their food from scratch, that's absolutely amazing and you should keep at it. On the other hand, if you're someone who doesn't love to cook, always orders takeout, or actually enjoys making food but simply doesn't have the time for it, meal prep is for you.
By prepping your ingredients or even full meals in advance and placing them in individual food storage containers you can easily reheat or assemble, you're saving precious time while making sure you're getting all the essential nutrients your body needs to thrive. It's easier to eat healthy when you have everything prepped beforehand and you don't have to wonder what to eat. You're also less likely to reach for something processed and not as healthy just because it's convenient.
Additionally, meal prep helps you save money as takeout can become pretty expensive pretty quickly, and it allows you to take your meals with you wherever you go so you always have a healthy option on hand when you get hungry.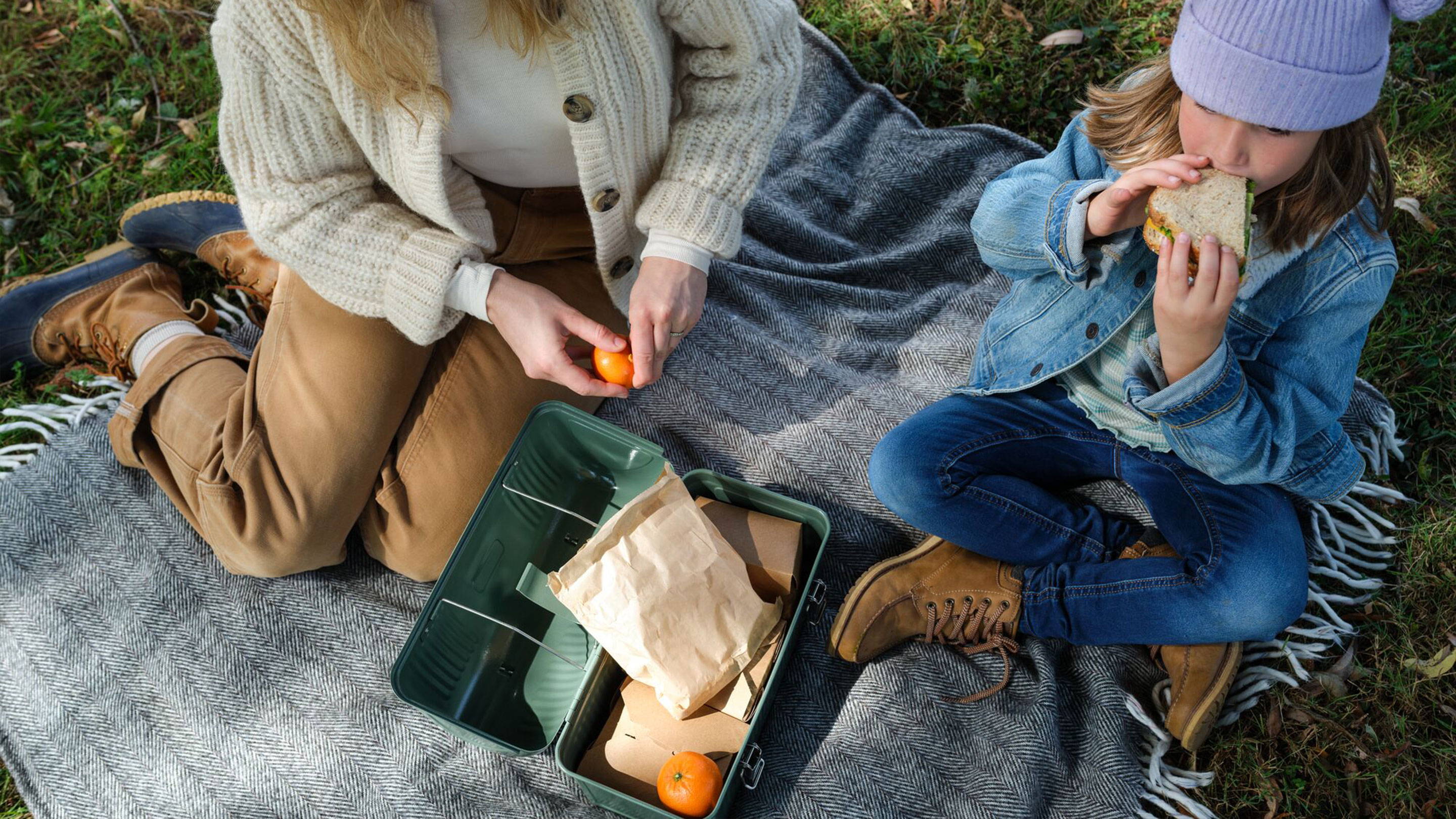 BEST IDEAS FOR WINTER MEAL PREP

The winter season brings on a variety of root vegetables, dark leafy greens, pumpkins, and mushrooms which makes your comforting, hearty meals. One of the best properties of these ingredients is that they make the perfect meal prep foods as they're able to stay fresh for longer and make it easy for you to prepare in batches. Here are some of the best tips for your winter meal prep.
Bake Root Vegetables in Batches
Sweet potatoes, potatoes, parsnips, rutabaga, celery root, kohlrabi, and even beets and carrots…these are just some of the delicious root vegetables that are the star of the winter season and they're incredibly easy to meal prep. All you have to do is put all of your veggies in a large, deep baking dish, add your favorite spices, drizzle with olive oil, and bake away. After they come out caramelized and crispy on the top, they're done.
You can put them in an airtight container and keep them in the fridge for up to five days, but they're generally best two to three days after baking. You can pair them up with any protein or grain of choice, or even mash them up with some cream after a few days and turn them into a nutrient-rich potato mash.
Freeze Chilli and Other Hearty Dishes for Later
Cold evenings call for chillis and other hearty broths involving plenty of vegetables, beans, legumes, and if you want it, meat. They generally cook for a few hours, but they freeze really well! You can make these brothy dishes on Sunday night and basically have them for every day of the week, adding rice or pasta to complement.
Serve them up in individual containers so you can easily reheat them, and you'll always have a rich, nourishing dish on hand!
Make Vegetable Soups from Leftovers
Another thing on the winter menu that seems to become more frequent during these colder months is soups. Creamy, brothy, and rich with a variety of nutrients; a soup is the perfect meal for when you have plenty of ingredients on hand, but also for when you only have leftovers.
All you really need is some vegetables, chicken or vegetable stock, and a blender. And you got yourself a delicious, nutrient-rich, creamy soup you can eat for a few days in a row and stored in an insulated food jar. If you're using meat, make sure to eat it in about three days, but if you're only using vegetables, you can even leave it in the fridge for five. And the best part about it? There are no rules. Boil whatever you have in your fridge and blend them together.
Use One Ingredient to Make More Meals
One of the best ways to meal prep is to include the same ingredient in a variety of different meals. For example, you can prep sweet potatoes and serve them with rice and chicken on Monday, drizzle some bbq sauce and add them to tacos on Tuesday, crisp them up in the air fryer and toss on your quinoa bowl on Wednesday, and mash them up with hummus for a fun twist with some crudites and pita bread.
By using one ingredient to include in your weekly menu, you're saving both time and money while still being able to eat different meals every day. Eating the same dish day in and day out can become boring quite rapidly, and that's why it's so important to give yourself options. Otherwise, we already know your finger is going to be on that food delivery app.
Make a Variety of Easy Vegetable Dips for Healthy Fall Snacks
Tying in with the last idea in the previous tip, making dips that include a variety of veggies, beans, and legumes, is one of the easiest things to meal prep so you always have a healthy appetizer or snack on hand.
Yogurt, hummus, and other bean mashes are always a great base and you can play around with plenty of vegetables like peppers, eggplant, beets, carrots, sweet potatoes, cucumbers, and even butternut squash to make them flavorful and packed with vitamins and minerals. You can also experiment with different spices and seeds so you enrich your dips even further and really make them stand out in your winter menu. They usually store pretty well and can stay in your fridge for up to five days.
Roast or Dry Heat Nuts
And last but not least, one of the best and most nutritious snacks you can make and meal prep are roasted or dry heated nuts. All you have to do is throw a bunch of spices, drizzle olive oil, and coat them well before spreading them on a baking sheet or tossing them in your air fryer. Depending on the spice mix you use, you can generate some delicious flavors with even the simplest nuts like almonds. And once you get a hold of this, you'll never get store-bought spiced nuts again!
Meal prep can be really fun once you get into it. And knowing you only spend one or two days of the week actually prepping and cooking, it's easier to wrap your head around it. Especially since it's easier to keep your kitchen clean in the days in between! With the winter season approaching, it's important to honor the seasonal ingredients and let them shine on your weekly dinner and lunch menus, so keep that in mind when you start planning out your meals and enjoy the full flavor profile of each and every one of them.
---