IT'S CRANBERRY SEASON: A DAY AT THE CRANBERRY BOG
Connect family, history, and a passion for cranberry farming—and you've got the bog at Benson's Pond in Middleboro, Massachusetts. Built for legacies, just like Stanley, the cranberry bog has been in the Gilmore family for three generations. Guests are invited to experience a classic cranberry harvest when the fruit is ripe for the picking during the fall months. The family also hosts special events in the barn with views of their 40-acre cranberry bog.
So, strap on your waders and take a behind-the-scenes look at how the Gilmores take the juicy-tart fruit from bog to table.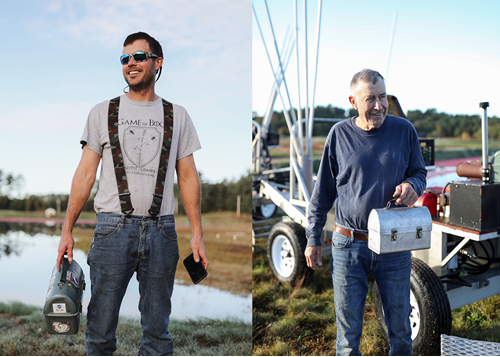 Cass Gilmore and his father, Kirby, who both operate the bog, bring their beloved Stanley and Aladdin lunch boxes to work every day. Stanley's stainless-steel 10-qt Lunch Box is perfect for taking meal breaks on the job. This rugged lunch box also serves as a handy carry-all for tools and more.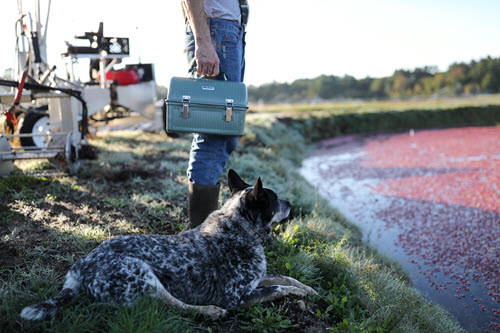 Max the bog dog loves spending his days outdoors. Here, he overlooks the bog and hopes to be tossed a cranberry or two for his hard work.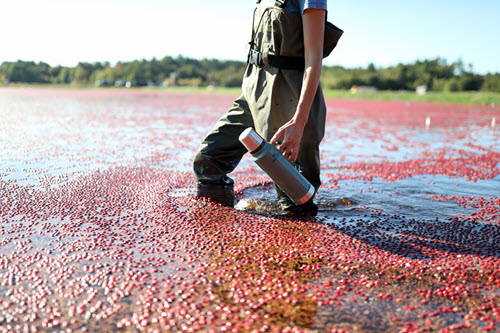 To help fuel a long day on the bog, nothing beats Stanley's stainless-steel 1.5-qt Legendary Vacuum Bottle. The double-wall vacuum insulation keeps beverages hot or cold for hours.
One of the few fruits native to the U.S., cranberries were first cultivated in Massachusetts. Today, the state is one of the top cranberry-producing places in the country.
For dry-harvested cranberries, conditions must be perfect: there can't be any moisture on the plant. Wet harvesting involves flooding the bogs. The fruit's unique construction—there's an air pocket inside each berry—allows it to float above the vines for easy picking.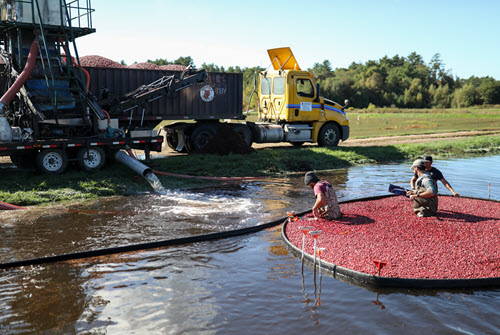 After the cranberries in a bog section are picked, more water gets pumped in, making it easier to corral the fruit. Then the berries get separated from any non-fruit material, like leaves and grass.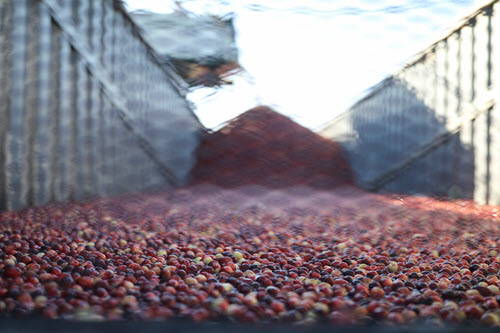 The ripe, red berries are piled high in trucks, and then transported to the receiving station in the next town over. There, the berries are tested for quality and color, washed again, and then frozen. The fruit is then either dried or used in juices or sauces.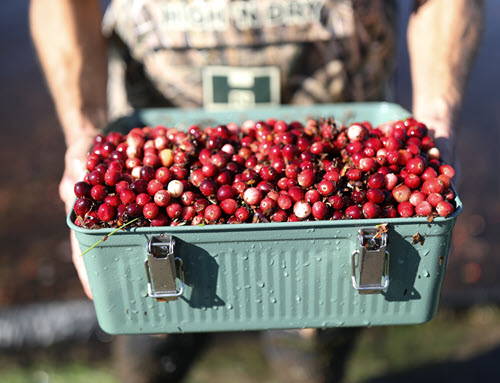 The best part about owning a cranberry bog, according to the Gilmores? "The harvest," Cass says. "And being outdoors."
The holiday season is the best time to celebrate this fascinating, delicious fruit—and the people who grow it. Simmer some cranberry sauce in the stainless-steel saucepan from The Even-Heat Camp Pro Cook Set. Whip up some cranberry stuffing and then keep it warm in the vacuum-insulated Stay Hot Camp Crock. Or shake up an icy Cranberry Mule with The Happy Hour Cocktail Shaker Set.
To see the cranberry bog at Benson's Pond in action, watch the video below.
---
---