Embrace Goal Setting this Year with Help from Stanley
Stanley is here to help you on your journey to reaching your goals this year! Whether your goal is adding more movement to your day, eating better, or embracing mindfulness, your Stanley has got your back.
No matter if you're at a studio workout, on the trail, having a hot meal at the job site, or just looking to slow down the pace of life, your favorite Stanley gear is there to support you. We keep your water on ice to help you power through your workouts. And we keep your coffee hot for those self-care moments.
Here are three ways to help you achieve your goals this year:
To best help yourself reach your goals this year, first make sure they can be reached! If your goal is unattainable, it is easy to get discouraged when you're not seeing progress being made. If your first goal this year is to set your goals, then sit down with a Quencher in hand, and consider what expectations are reasonable for your lifestyle and timeline. Keep this tumbler on your desk to help you stay hydrated and refreshed as you power through this self-reflection.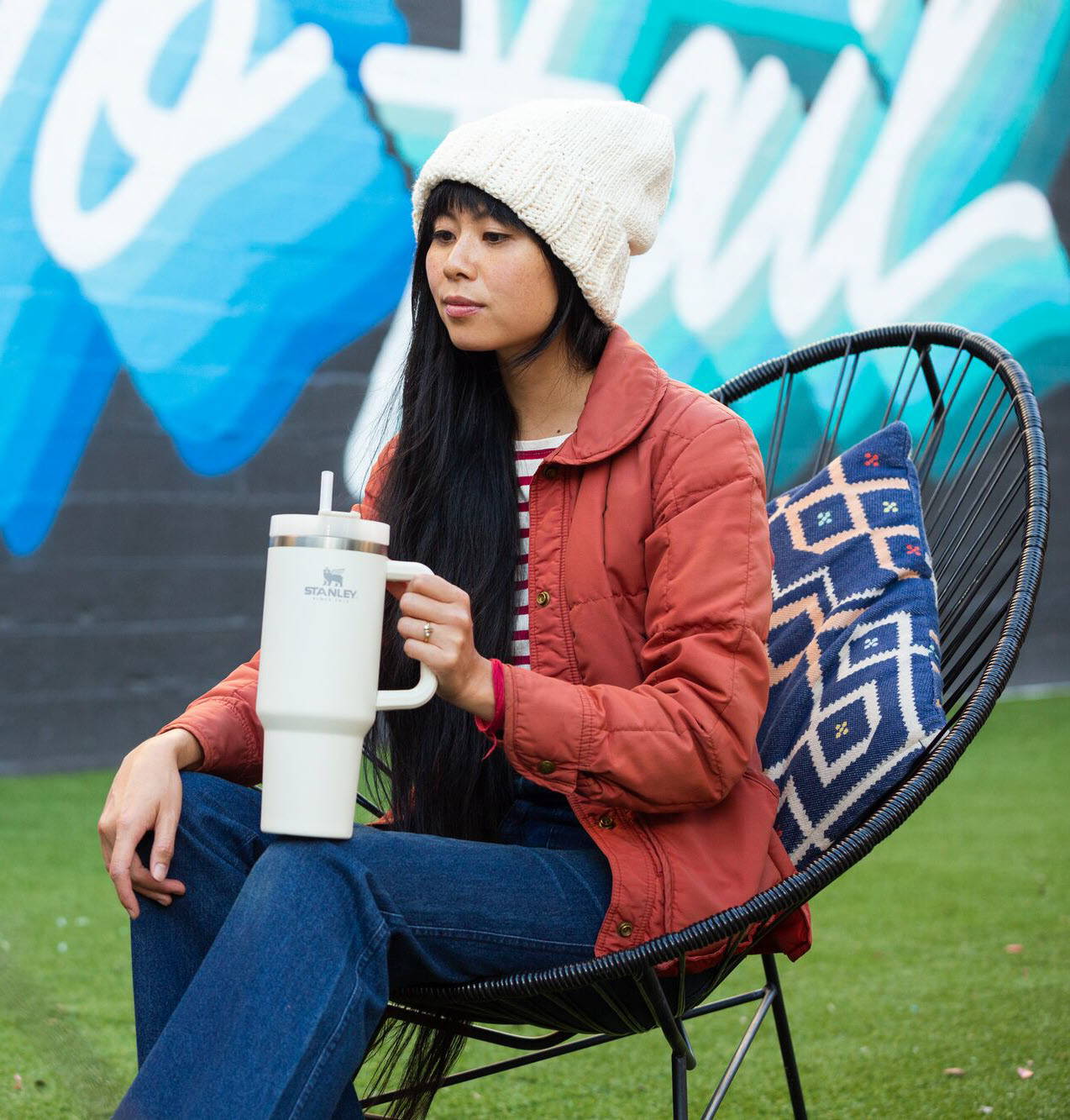 Set A Timeline For Your Goals
Setting a timeline for your goals keeps you focused and on target. Creating a realistic timeline can also help you feel your goals are manageable rather than overwhelming. And with the Stanley Trigger-Action Travel Mug on hand to keep your energizing beverage of choice hot all day, you can work toward those target dates anywhere and anytime you need to.
Create Accountability For Your Goals
Studies have shown that those who set actionable tasks for their goals and report their weekly progress to an accountability partner tend to achieve 40% more of their goals than those who did not. Grab your Quenchers and have a close friend or family member work toward a goal with you. Be each other'saccountability partner!
---
---