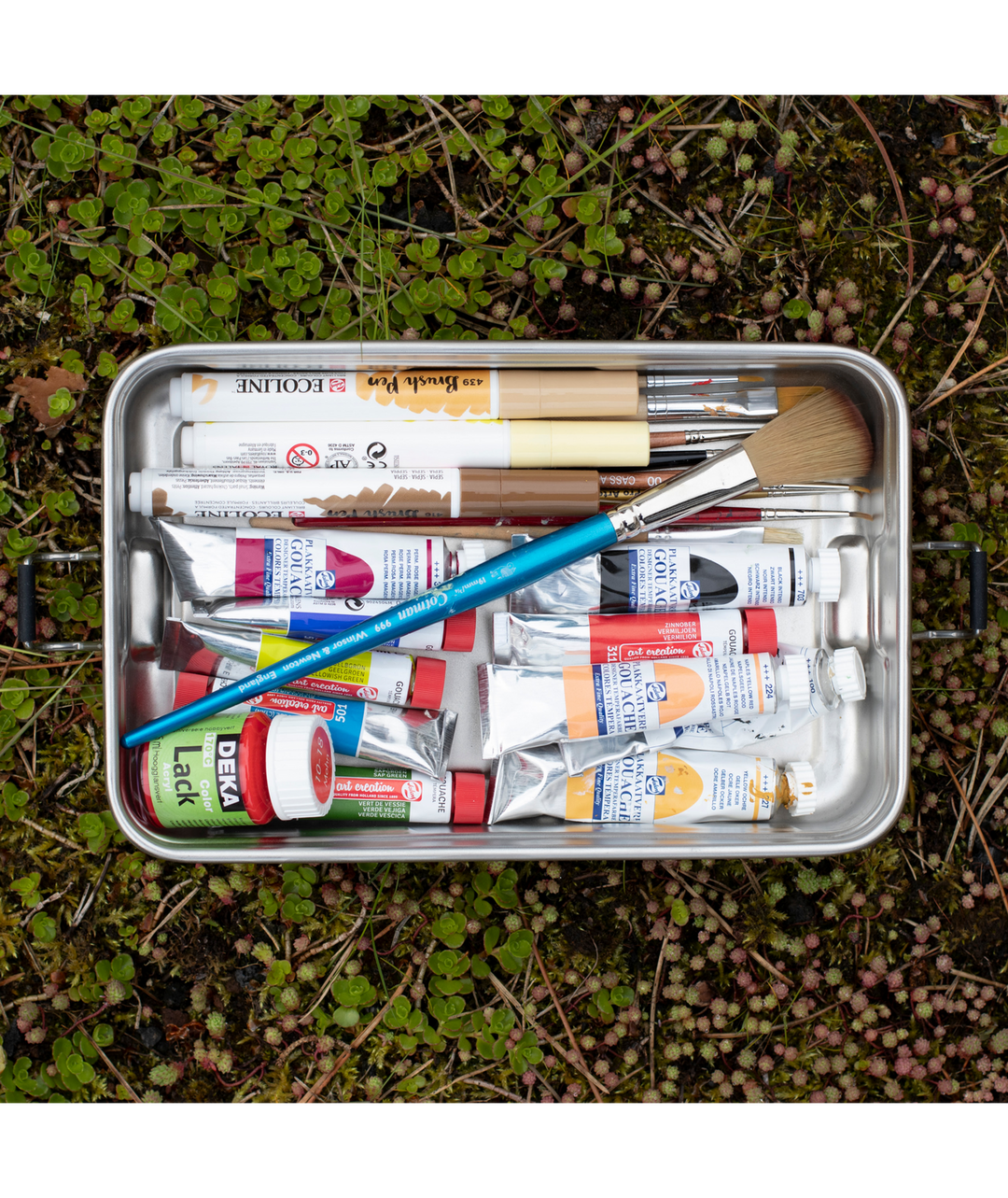 Classic Legendary Useful Lunch Box | 1.25 QT
About
SKU # 10-10668-003
Ideal for securely carrying your sandwich lunch and a snack for long days on the job. The name says it all – our Useful Box also holds all your treasures and supplies for you to take anywhere. Everything from jewelry-making materials, seeds for the garden, or your child's sticker collection. Versatile, compact, and made with the same durable, easy-clean stainless steel that you expect from Stanley Classic gear.
Details & Specifications
We lead the industry, creating solutions that make life better. We continue to create legendary technology to serve the all-day food and beverage needs.
Our products do what we say they do or we replace them. We guarantee it.
Specs
Weight: 1.06 lb.
Dimensions: 9.8L x 6.3W x 2.2H in
Details
Food-Grade 18/8 Stainless Steel, BPA Free
Durable 18/8 Stainless Steel Latches
Dishwasher Safe