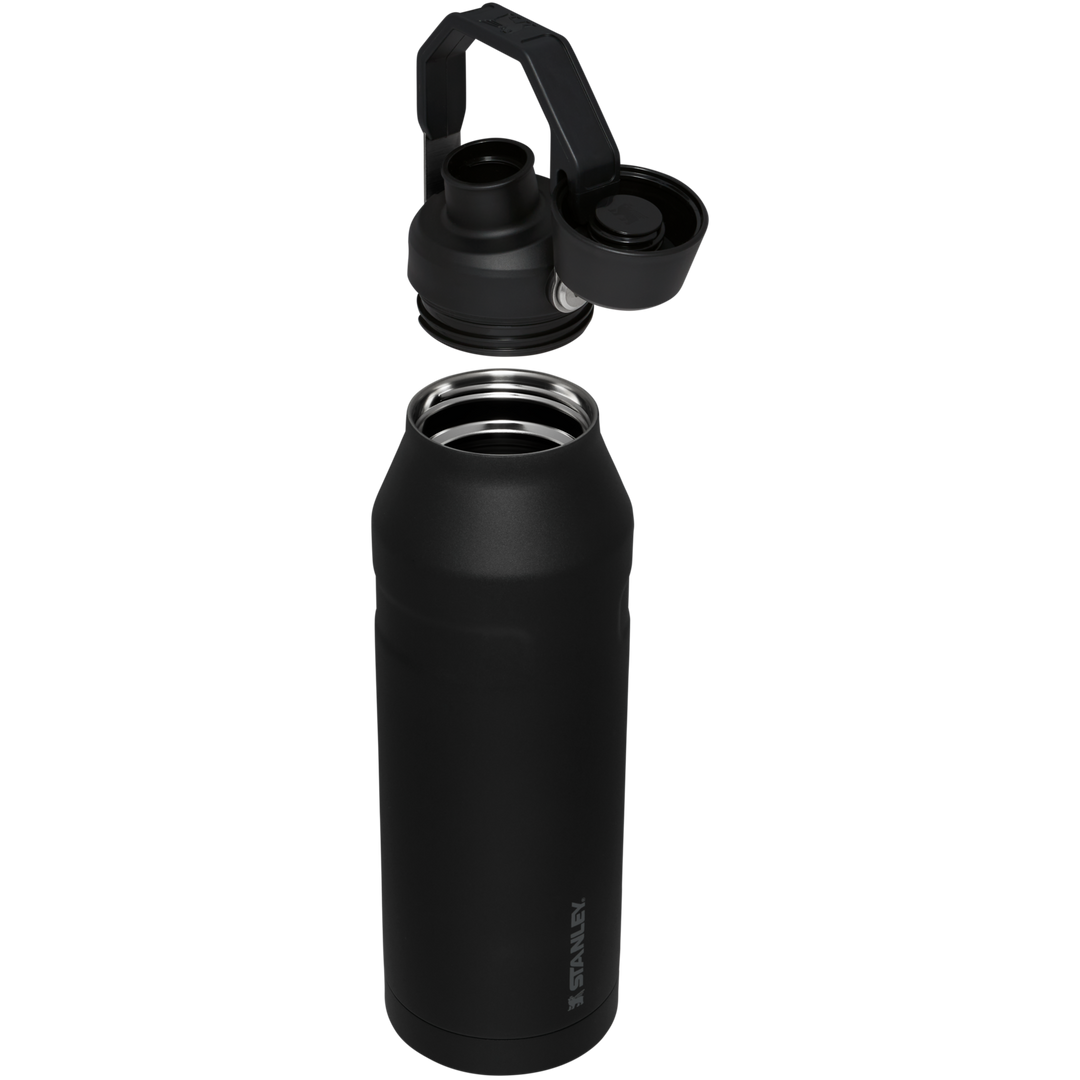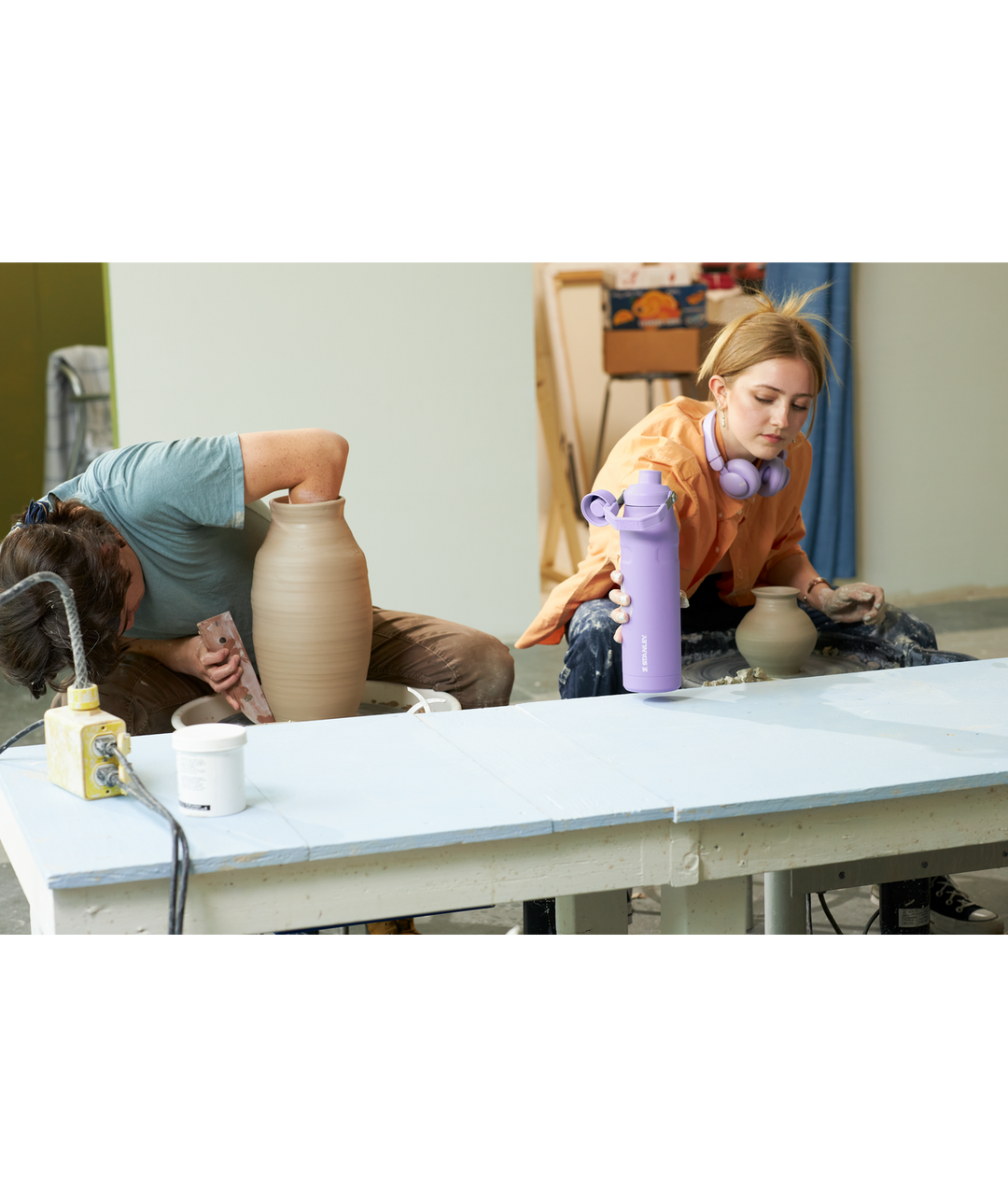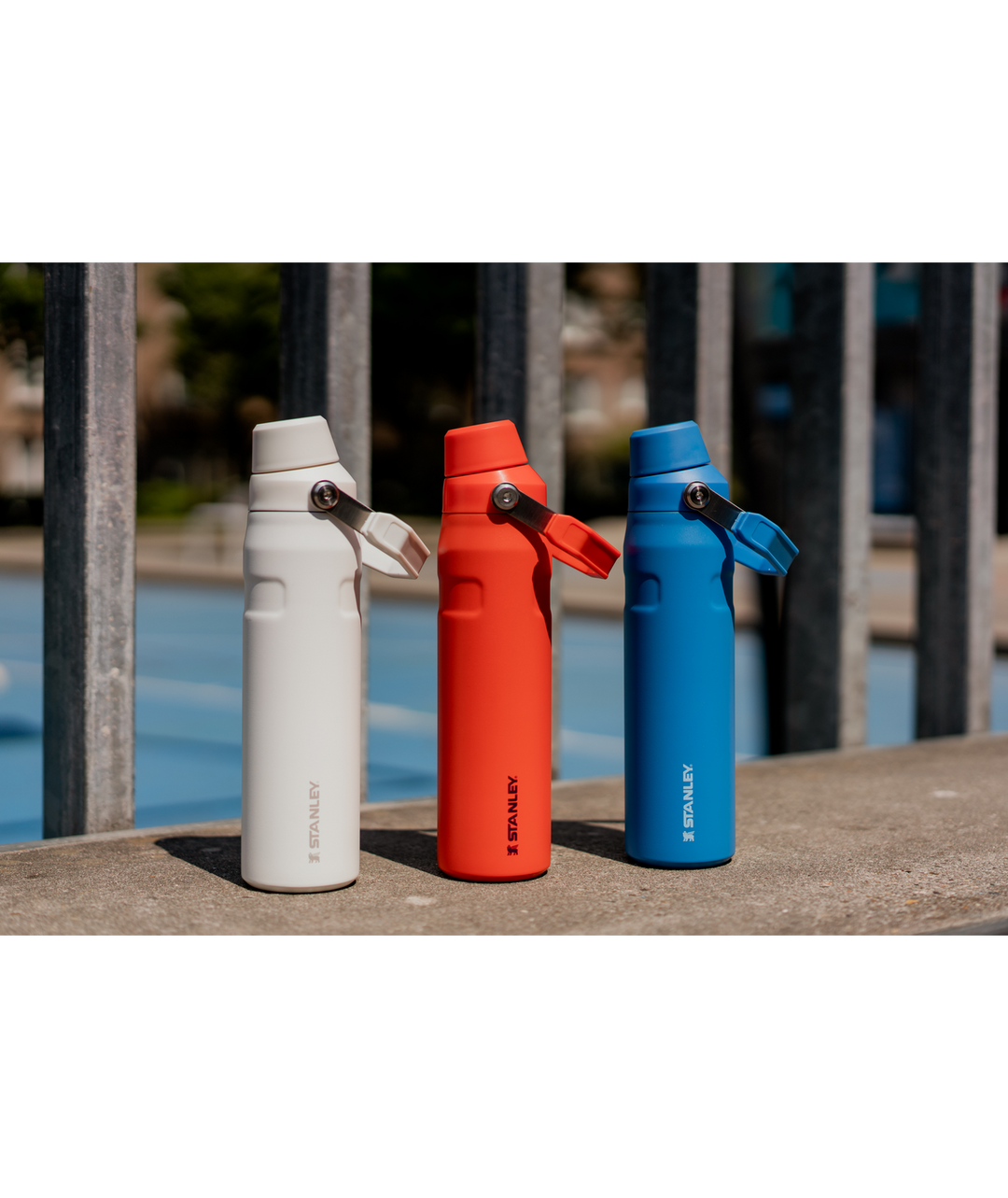 IceFlow™ Bottle with Fast Flow Lid | 50 OZ
About
SKU # 10-11289-020
Instant hydration is yours. Stanley combines the best of the best – the IceFlow Flip Straw Tumbler and the AeroLight Transit Bottle, now with a Fast Flow Lid wide mouth design for quick and easy hydration.

This one is for your cardio or weight workouts – or when you simply need plenty of water on-the-go. Work up a thirst and find quick refreshment with Fast Flow. The leakproof, angled Fast Flow Lid is designed for quick and easy pouring, drinking and cleaning. Snap the cap into the handle's integrated holder for storage while you drink. Featuring the easy-carry handle of our IceFlow, AeroLight featherweight technology for on-the-go transport, and our double-wall vacuum insulation to keep your water refreshingly cold for hours.
The images featuring these products were taken on Oahu in April and were intended to celebrate the people, beauty, and culture of this special place. Like many of you, we are heartbroken at the sudden and tremendous loss the people of Hawaii are facing. Stanley has made donations to Hawaiʻi Community Foundation Maui Strong Fund and Maui Food Bank to support relief and restoration of this treasured place in light of recent wildfires.
Details & Specifications
We lead the industry, creating solutions that make life better. We continue to create legendary technology to serve the all-day food and beverage needs.
Our products do what we say they do or we replace them. We guarantee it.
Specs
Weight: 1.46 lb.
Dimensions: 4.70L x 3.95W x 13.62H in
Details
Aerolight 18/8 Recycled stainless steel, naturally BPA-free
Feather weight Insulation, Spun Steel construction
Leakproof Fast Flow Lid
Easy-to-carry handle with Integrated cap holder
Dishwasher safe
Not car cup holder compatible
24 Hrs Cold
4 Days Iced