Make This Stanley Your Stanley

BUILT BY STANLEY. CREATED BY YOU.
STANLEY CREATE IS HERE–CUSTOMIZE YOUR FAVORITE STANLEY BOTTLES, TUMBLERS AND BARWARE
At Stanley we're all proud to be Creators, Builders and Inventors. We believe in using our wild imaginations to dream and make products that are every bit as original as we are. Now it's your turn. Tap into the Creator, Builder and Inventor inside you—bring your imagination, bring your creativity and make your own Stanley.
Say hello to Stanley Create. It's time to customize. You choose your favorite Stanley bottle, tumbler or barware in your favorite color, then add text, a monogram or graphics. We'll engrave it exactly the way you design it—a true one-of-a-kind original just like you are. One for you, or design a Stanley as a one-of-a kind gift that is as unique as they are. Let's get started!
EVERYTHING YOU NEED TO KNOW TO GET STARTED CREATING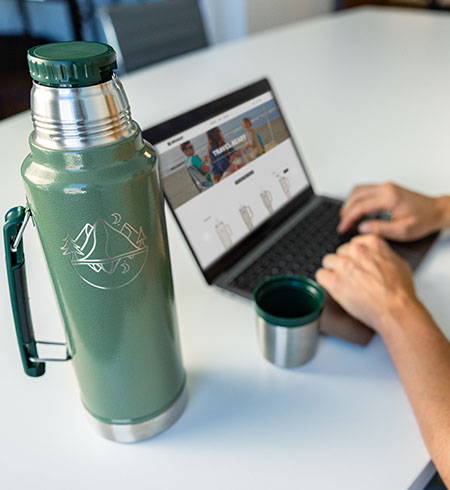 STEP 1: CHOOSE YOUR STANLEY–PICK YOUR FAVORITE PRODUCT AND COLOR
Explore stanley1913.com and look for products with the Customize badge, or go right to the Stanley Create page. Select from fan-favorite Tumblers such as the Quencher (yes, Quenchers!) or a Pint with your name on it so that you'll never get it mixed up with your significant other's.
STEP 2: GET CREATIVE–ADD TEXT, A MONOGRAM, A GRAPHIC, OR YOUR OWN CUSTOM UPLOAD
Choose to personalize your product one of four ways: your own uploaded image or text, monogram, or a graphic selected from our library of artwork. Then pick a font, add your name, your pet's name, your team name, a favorite saying, monogram or whatever speaks to you and makes it your very own.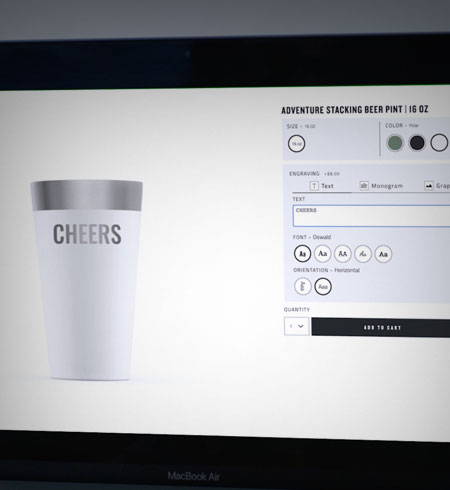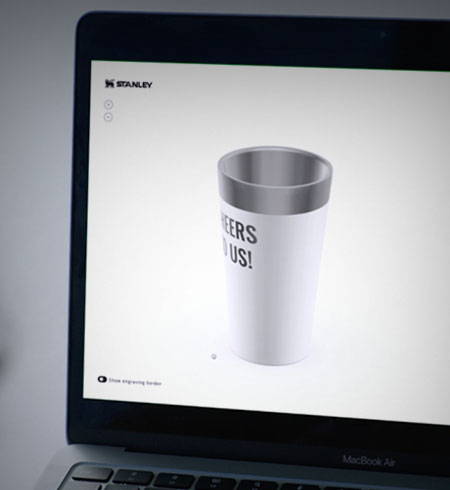 You'll be able to see what you're creating right on the Stanley—have fun spinning it around to check it out from almost any angle.
Add it to your cart, then create another Stanley, keep shopping or check out.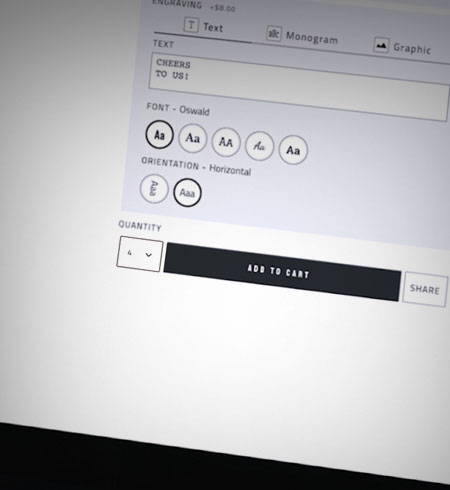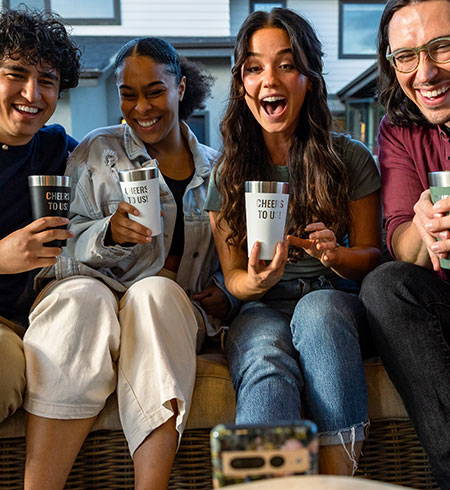 STEP 3: BE AN ORIGINAL–SHOW OFF YOUR ONE-OF-A-KIND STANLEY
Whether it's a Classic Bottle with "Dad's Stanley – Hands Off" or a 30 oz Quencher in Rose Quartz that reads "Bride-to-be," Stanley Create also helps you celebrate milestones for meaningful people in your life.
You can even show off your design to others from within Stanley Create—send a link, email or text, share it via Facebook or Pinterest. Show us, and others, what makes this Stanley your Stanley!
---