Merry and Mindful: Grateful to Celebrate the Season
As the holidays sneak up on busy schedules, it's important to prioritize the people in our lives. Infuse the season with gratitude by being mindful of your closest relationships — friends, family, and yourself (yes, you!). Acknowledge the ways you've all grown by reflecting on past seasons. And take more moments to celebrate all the changes and wins. When we set an intention to gather with friends and make time to appreciate the beauty and warmth of our festivities, we turn up the joy.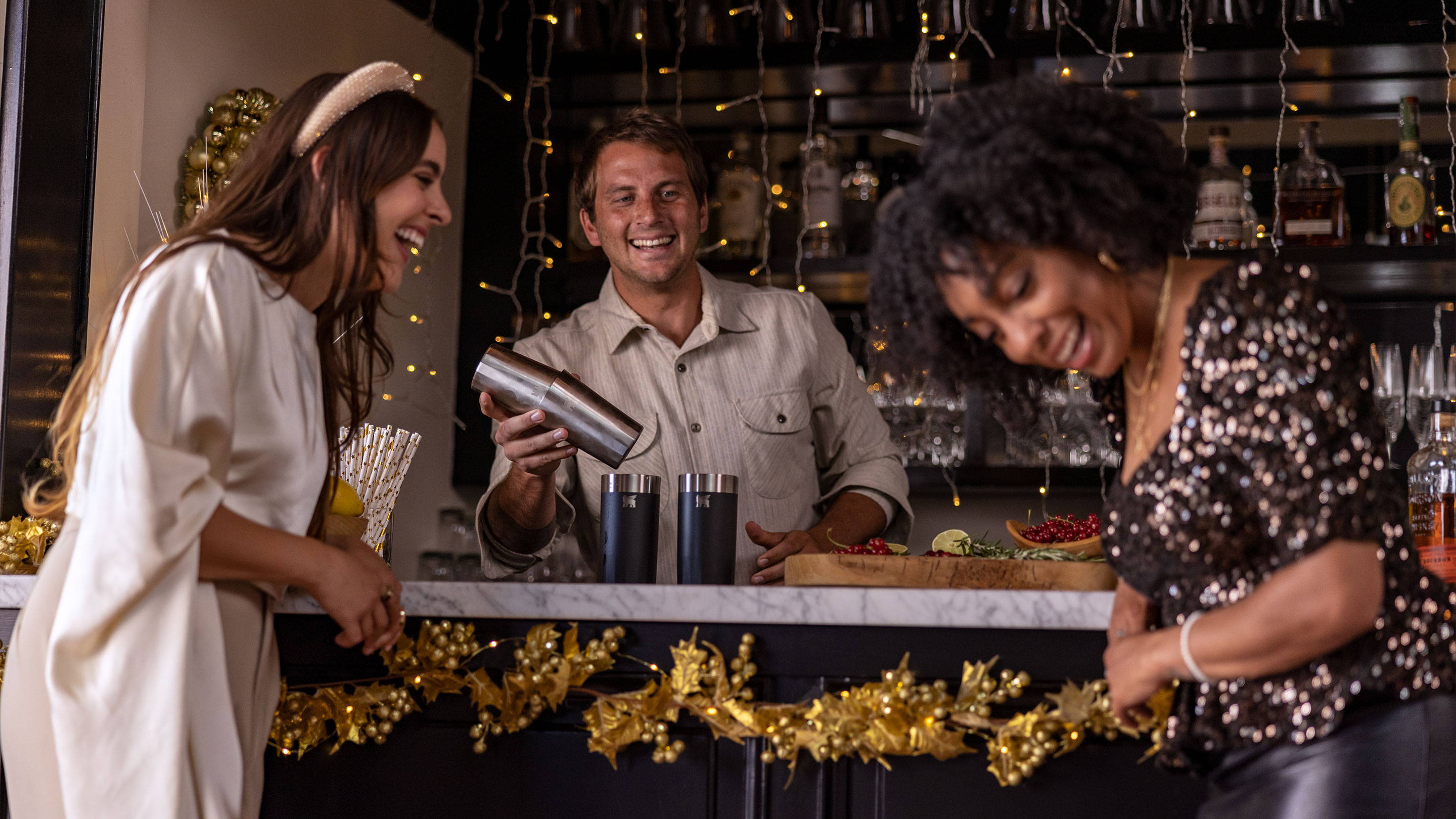 Friends: Gilded Gatherings
Being together inspires thoughtful gestures, making the holidays an ideal time to nurture friendships, especially the ones we don't get to see as often as we'd like. So, don't wait for an invitation to catch up. This is a great opportunity for you to flex those host skills. Explore the fun and delight that comes with the art of gathering. With appetizers and baked goods spread in a beautiful array, stories and beverages flow as you relive memories and make plans to form even deeper connections.
The Stanley Adventure Happy Hour Cocktail Shaker Set will turn you into a hosting pro. With a removable reamer that juices your citrus and strains your cocktail directly into your cup, you've got an all-in-one bar setup that's ready to delight all of your cordially invited guests.
Once your drink is shaken, pour into the Stanley Winterscape Adventure Stacking Pints. Glittering and gilded, these pints provide modern winter elegance. Double-wall vacuum insulation keeps your favorite beverage or brew the perfect temperature for hours of storytelling and celebrating.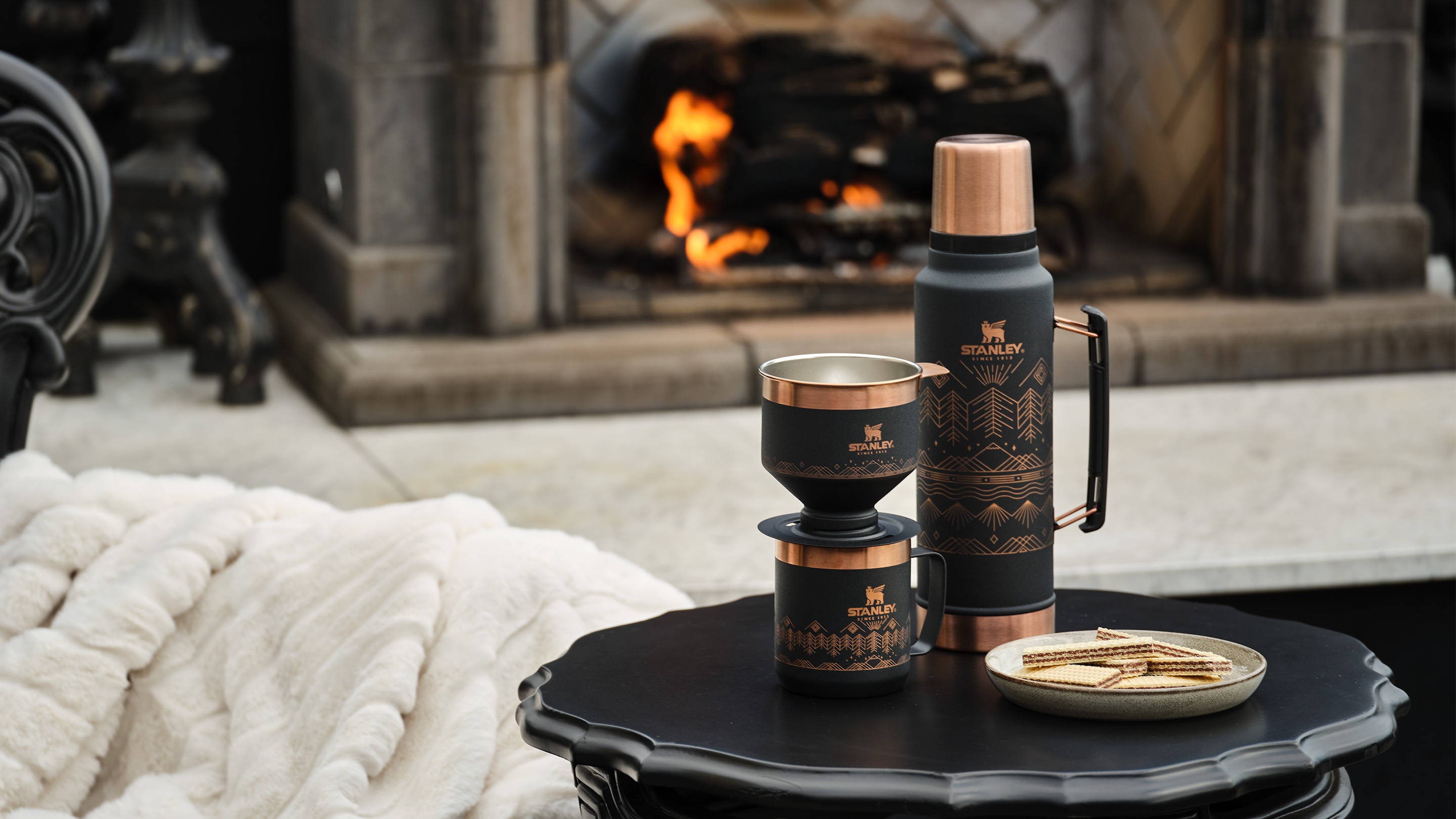 Family: Cherished Traditions
Seasonal traditions often start with family gatherings. Maybe it's making your own ornaments around the table, or gathering for a day of sledding. Finding new traditions or crafting a spin on one you already love can be just as meaningful. There is something magical about carrying these moments ahead each year, even more than the traditions themselves. It's not just the nostalgia, but the time we spend together that builds excitement for the years to come.
The Stanley Winterscape Perfect-Brew Pour Over Set has a modern finish and gilded details inspired by nature to create a festive cup for your favorite coffee. The matching Camp Mug's insulated stainless steel and the Tritan™ Drink-Thru Lid keeps your pour over nice and hot to ensure you have more time for laughter, gift-wrapping and family fun.  
The Stanley Winterscape Classic Bottle has an insulated lid that doubles as a cup for drinking and sharing, making it easy to toss in your bag for an afternoon of tree trimming with your family.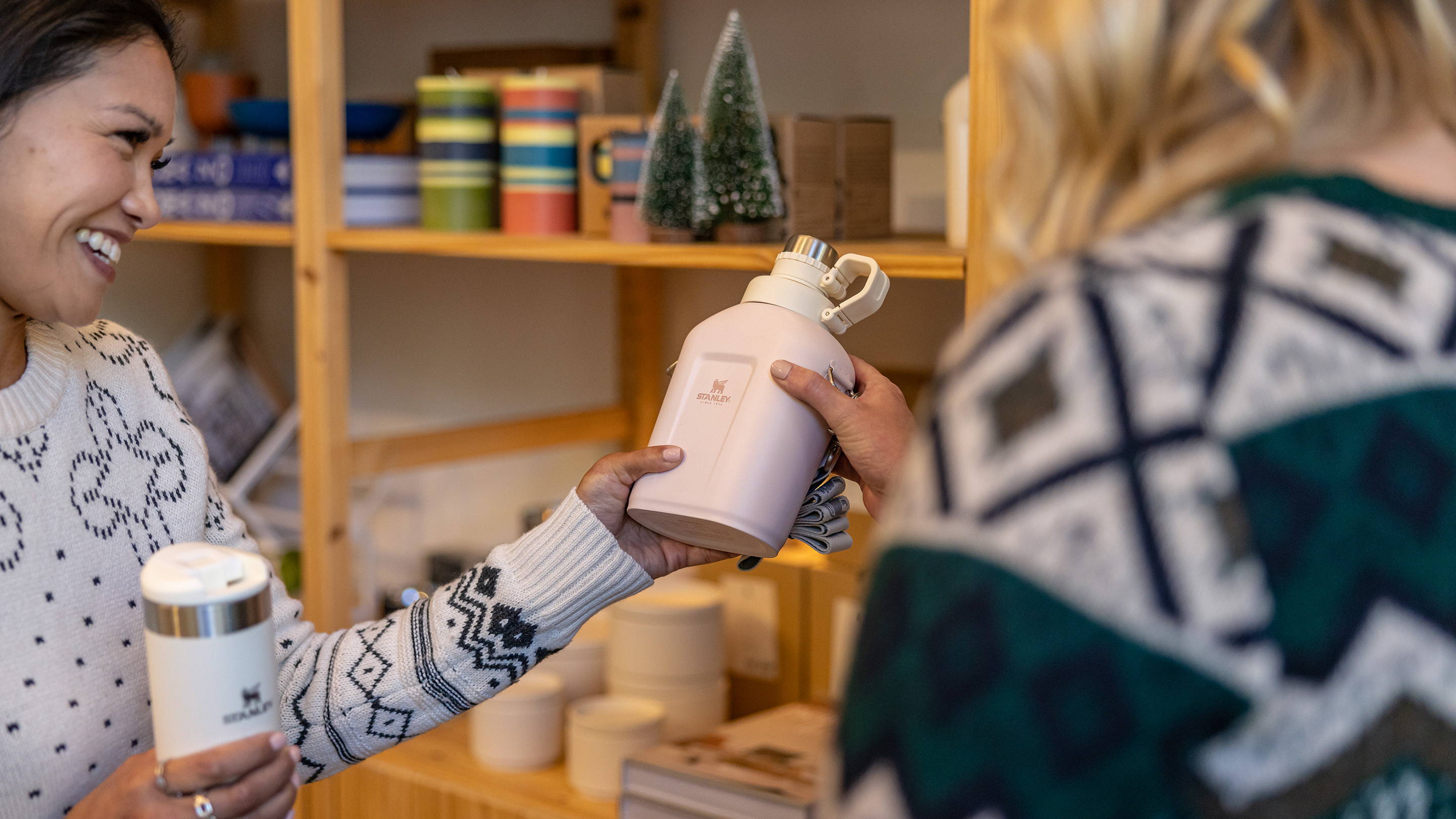 This is a time to focus on yourself, too! The season is festive, but it's easy to spread ourselves too thin when we don't reserve some of that energy. Remember how important it is to give and receive care, which can be as simple as sleeping in on a Saturday. Find ways to bring yourself joy and nurture your personal wellbeing. This can be hydration goals paired with journal writing, inviting a friend on your daily walk, or a soothing bath with your favorite essential oils. Check in, be mindful and make sure you feed your own spirit this season.
The Stanley Legendary Canteen in Rose Quartz features an anchored cap that will never go missing and a removeable strap to provide lightweight and hands-free hydration — an ideal companion for a day of snowshoeing, a winter market stroll or spending some quality time by the fire.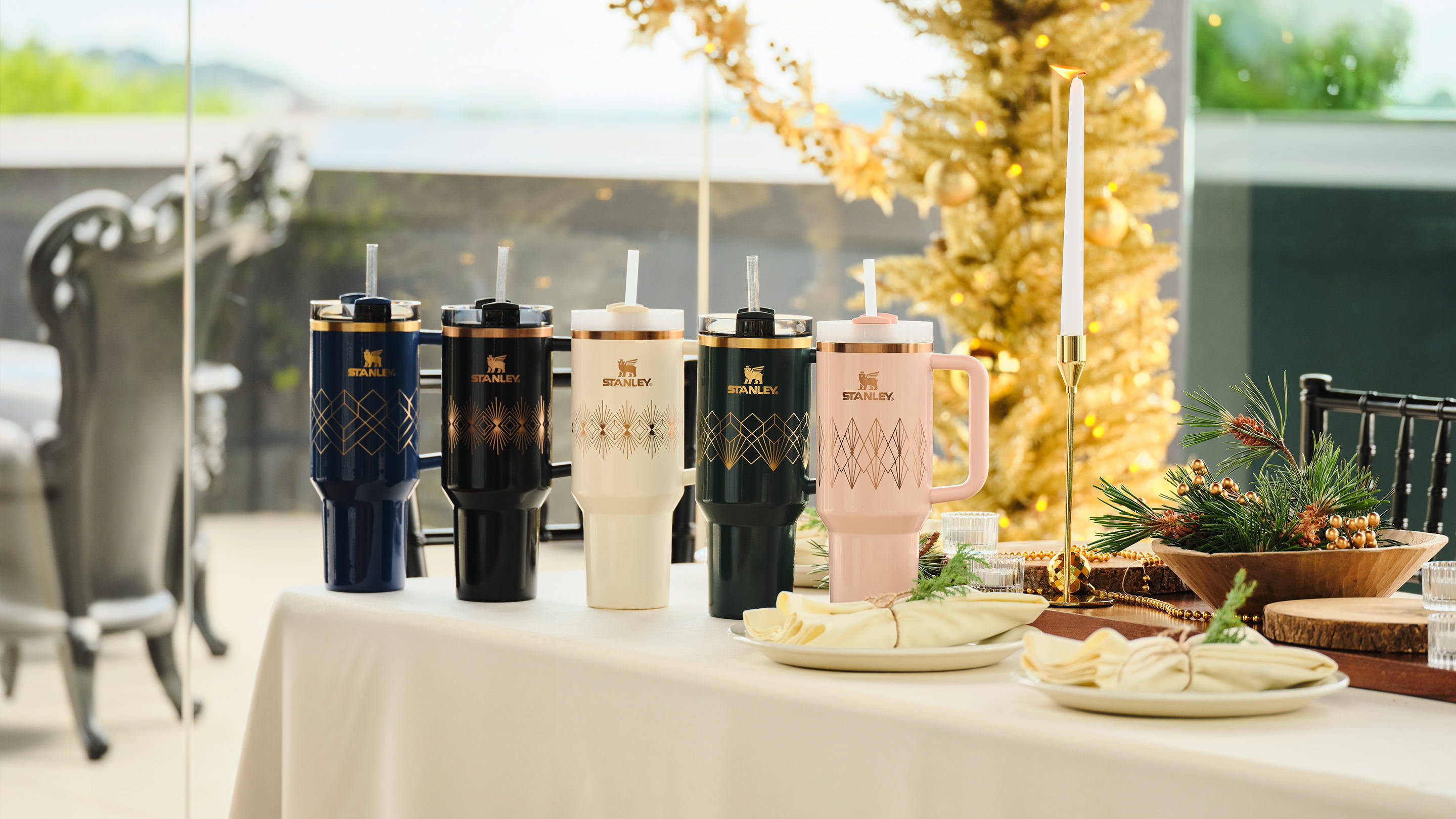 Turning up the joy means celebrating the magic of every tradition, new and old. Bring your family and friends together, craft new traditions and build stronger connections. Getting into the holiday spirit can be a chance to reflect on the past year, as well as an opportunity to celebrate the growth of those around you. Be sure to raise your Stanley of choice, fill it to the brim and enjoy every moment together.
Tell us about your holiday traditions so we can celebrate together! Share with us by tagging @stanley_brand on Instagram.
---