Wild Blueberry Parfaits On-The-Go
Kelly here, from @eattherainbow_kids. I am OBSESSED with color (as you can see here), so I am a fan of Stanley's colorful new Wild Imaginations youth line of products!
I focus on "color weeks" on Instagram. I am all about eating the rainbow, one color at a time. Eating a full-on rainbow of fruit and veggies during every meal can feel overwhelming and unrealistic for many parents, however. It's ok to take a step back and slowly add in colors and variety if you're just starting out. Then look back at your progress – and your kiddo's - over a longer period of time (a week, or even an entire month), and you'll see you've built in a lot of variety naturally by rotating through the colors of the rainbow.
When you focus on a single color, you tend to buy things you haven't before. You shop at the grocery store with a different view. For various shades of purple, for example, you might buy wild blueberries, purple grapes, blackberries, purple cabbage and purple potatoes. And when you switch to another color like yellow, you can gravitate toward product like bananas and golden beets!
To help you and your family get more purple into your diet, I created a purple parfait, perfect to take on-the-go in the Stanley Heritage Food Jar + Spork.
PURPLE PARFAIT IN THE STANLEY HERITAGE FOOD JAR + SPORK
Layer the following into your food jar:
6 oz vanilla Greek yogurt
1/2 Tbsp chia seed blend
banana slices
1/3 cup frozen wild blueberries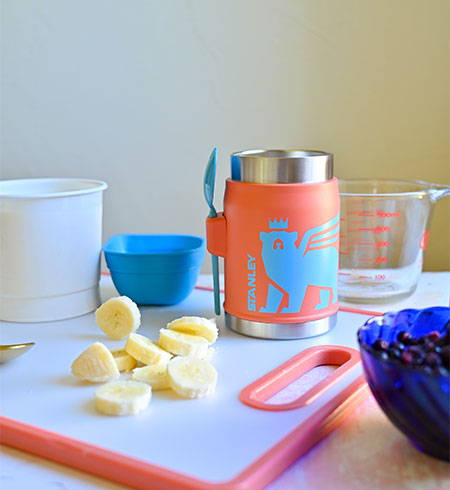 A couple of tips:
Prep the food jar with ice water to prime the food jar for optimal cold. I left the ice water inside for about 5 minutes while I sliced the banana and gathered the rest of my ingredients.
Spoon yogurt, chia seeds and banana slices into the food jar. Use frozen wild blueberries as the icy layer on top. They will help keep the yogurt nice and cool, AND they taste delicious! We prefer the wild blueberries in my family because they have a more vibrant purple color and because they are smaller and are easier to chew, even when frozen.
Enjoy – you've just added a tasty purple food to your day!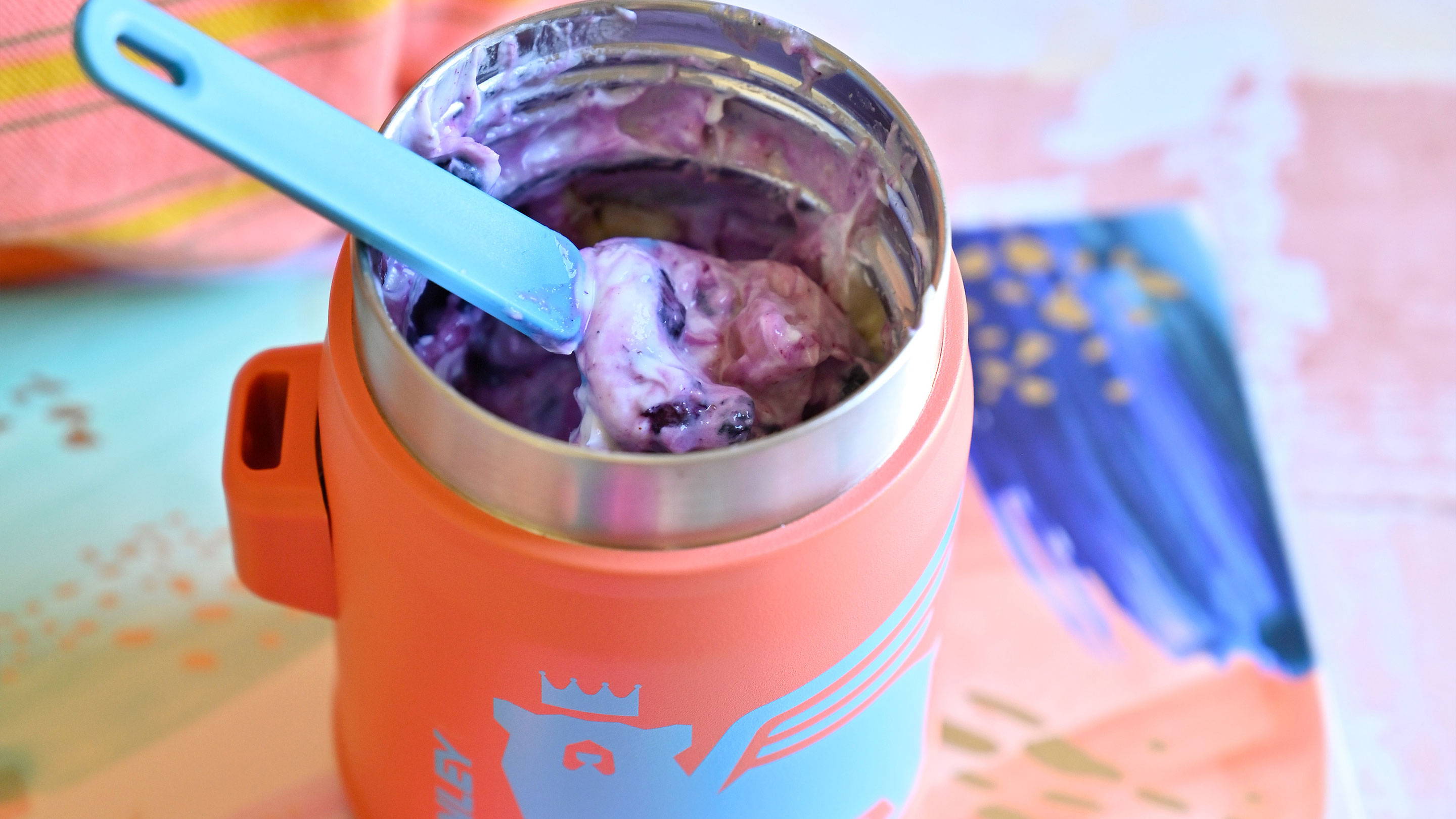 My daughter and I love these food jars because they are sooooo durable (hello, kids being kids!) when thrown into a backpack, across the kitchen, or out on an adventure. And it's so nice that it can keep foods cold OR hot. Try my Sweet Potato, Carrot, Apple soup if you're looking for a delicious kid-friendly soup for cooler days ahead.
Keep an eye on @eattherainbow_kids later this month where we'll show you how to make our favorite chopped purple power salad in the Stanley Food Jar.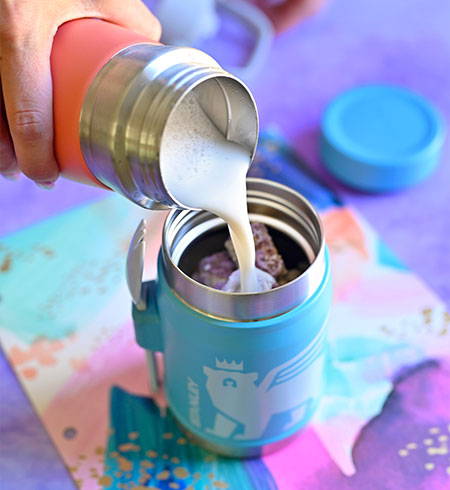 ---